Simple Maintenance for Fote Sand Rotary Dryer
Date: 04-01-2016 From: Fote Machinery Author: Fote Machinery
Sand dryer, also named as quartz sand drying machine, is mainly used to dry materials like river sand, artificial sand, silica sand, yellow sand, mineral sand, mineral powder, grain slag, blast furnace slag, coal ash, coal cinder and so on. The following content will discuss about the matters that need to be noticed. You should timely lubricate the parts of sand dryer with the engine oil and butter. If there are something wrong with the quartz sand drying machine, you should frequently make the maintenance and overhauls.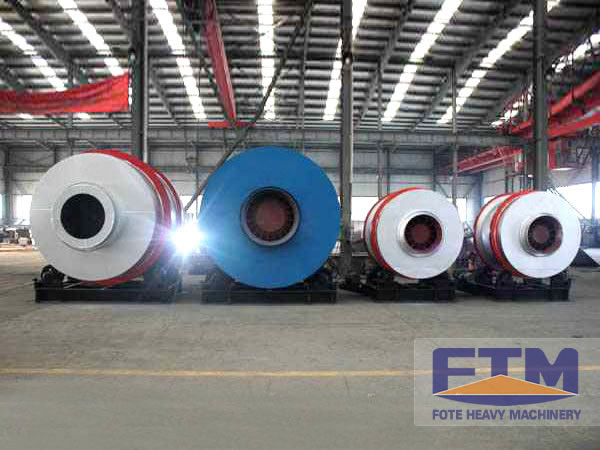 As long as being frequently maintained, the sand rotary dryer will perform well for a much longer period. As a professional supplier of quartz sand drying machine, Fote Machinery inherits the principle of offering the best products and services for customers. Based on the strict control for the quality, Fote Machinery pays much attention to the scientific research and production.
Under the strong support of innovative researchers, Fote Machinery actively makes the university-industry-research cooperation between institutes, intensifies the prospective research and development, firmly grasps the commanding height for the technological development of industries and products. As time goes by, Fote Machinery has successfully produced and introduced many patented technologies.
Except for the sand rotary dryer, Fote Machinery has also produced the coal slime dryer, industrial dryer and three-drum dryer, etc. Known as the NO.1 brand of China Mining Machinery, Fote Machinery sincerely welcomes you to come for site visit and inspection. Interested in the price of Fote sand rotary dryer? Click the website to know.