Significant Importance of Fote Wood Chip Dryer
Date: 23-06-2016 From: Fote Machinery Author: Fote Machinery
At the current society, environmental protection and energy conservation have become the topics for developing wood chip dryer. As a supplier of wood shavings dryer, Fote Machinery strongly holds the opinions of protecting the environment, saving the energy, reducing the consumption and emission. By upgrading all kinds of technologies, Fote Machinery dedicates to offering the best products and services for you.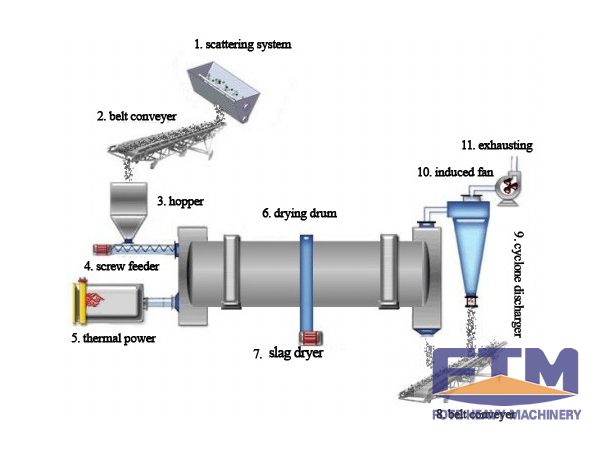 Featured in the high thermal efficiency, great energy conservation and wide application ranges, wood chip dryer is more and more energy-conserving and environmental-friendly after a series of achievements. By organically bonding the angle-shaped lifting boards and manji lifting boards, wood chip dryer is more and more effective in heat exchange between raw materials and hot gas. Wind holes rarely occur.
The developing speed of dryer industry is amazing. Meanwhile, it also represents the image of China as a leadership of developing countries. Along with the recover of global economy and scientific progress, every industry needs the support of scientific technologies. Without the technological support, too-fast development is just a castle in the air.
When it comes to the autumn every year, you will see a lot of agricultural straws are piled up in land or dispersed in land. A lot of land resource are exploited. If these straws are directly burned out, the air will be seriously polluted. What's worse, fire accident may be caused and threaten the lives of human beings. The birth of energy-conserving wood chip dryer brings a new force for feasible treatment of agricultural wastes. The dried wood chip can be used as fuels and fodders.