Selection of Heat Source for Three-drum Dryer
Date: 11-11-2015 From: Fote Machinery Author: Fote Machinery
Three-drum dryer, also named as three-drum drying machine, is mainly used to dry particle materials within certain humidity and particle size like yellow sand, moulding sand, mineral slag, coal slag and clay, etc. Of course, these materials enjoy the common feature of strong resistance to the elevated temperature. Water content in finished products can be less than 1-0.5%.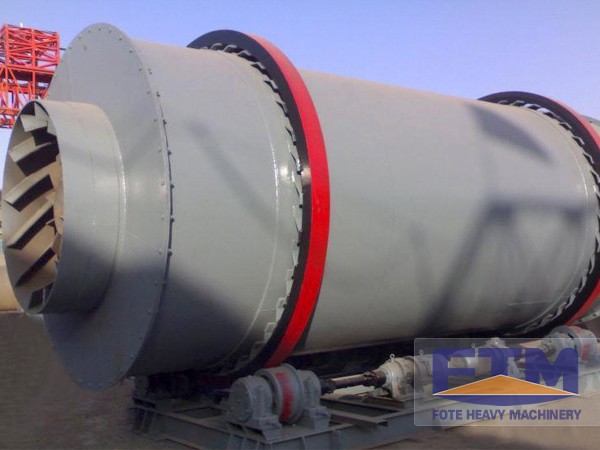 With regard to the selection of heat source, there are many details. There are many kinds of heat source for three-drum dryer like natural gas, oil, coal and electricity, etc. According to the heat transfer, it can be classified into direct transfer and indirect transfer. With regard to the indirect heat transfer, here comes an example. If the boiler is heated, water steam will be produced. Through the heat radiator, the steam heats the drying medium. This is the indirect heat transfer.
Clearly, the above method is somewhat inefficient. The drying capacity of three-drum dryer is significantly related with the humidity of raw material, selection of heat source and heating area of raw material in drum, etc. For materials with great humidity, if the drying degree is insufficient, the dried materials will be somewhat wet.
It is of key importance to select the heat source according to the kinds of raw materials. If the area and degree of heating are somewhat insufficient, the drying effect of raw material will be influenced more or less. Fote Machinery sincerely welcomes you to come for site visit and inspection. Looking forward to working with you in the near future.