Sealing Way for Fote Rotary Drying Machine
Date: 13-03-2016 From: Fote Machinery Author: Fote Machinery
For the sealing type of rotary dryer, it has two kinds respectively named as labyrinth seal and end face seal. In most cases, rotary dryer is equipped with the labyrinth seal. As an indispensable part for rotary drying machine, sealing device can prevent the dust from entering into the working area and polluting the working environment. If cold air is leaked into the feeding mouth, working temperature of rotary dryer will be lowered.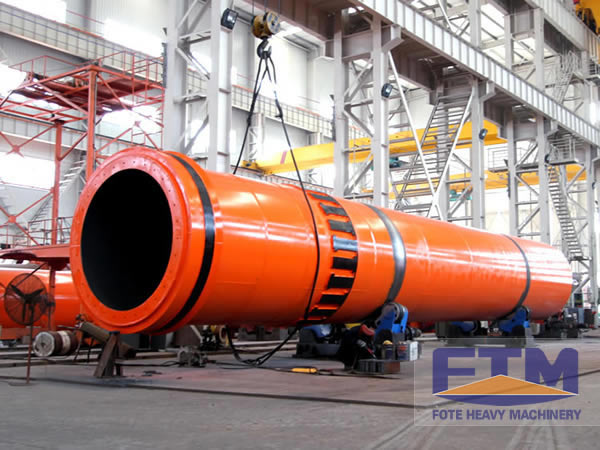 What's worse, working efficiency will be seriously influenced. If cold air is leaked into the discharging mouth, waste gas will be dew and influence the normal work of rotary drying machine. For the type of labyrinth seal, it has two kinds named as axial seal and radial seal. The stationary ring is set on the furnace wall or tripper hood. While, for shifting ring, it is welded on the rotary drum of kiln dryer.
To avoid the mutual strike between rings, sealing rings should have quite large distance between them. Since the shifting ring is a kind of welded part, it is quite poor in sealing effect. While, to some extent, it is quite favorable by virtue of the simple manufacturing and low cost. Known as the NO.1 brand of rotary dryer, Fote Machinery always holds the business spirit that quality oriented, product will be excellent.
With the service tenet of being responsible for every product, every procedure and every customer, Fote Machinery can offer the greater discounts for you. By leaving messages on website, you can get the surprises that Fote prepares for you on website!