Role of Three-drum Dryer for Dealing Wet Cement
Date: 08-11-2015 From: Fote Machinery Author: Fote Machinery
Cement, as a kind of building material, is not a stranger to us. With wide application ranges, the cement has to be dried either for storage or for transportation. Once the cement touches water, it would become pasty. How to make the cement material dried? The following content will give you answers. Three-drum dryer, also named as three-drum drying machine, enjoys the remarkable features of compact structure, simple operation, high thermal efficiency and easy maintenance.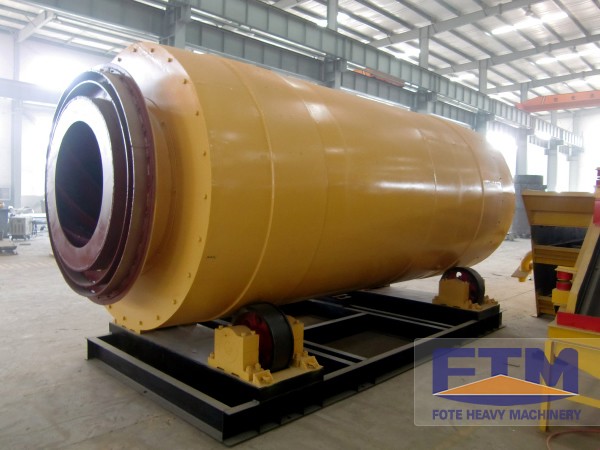 It is easy to realize the automatic control for three-drum dryer. So, you can save the cost for hiring specialized operators. With wide application ranges, the three-drum dryer is mainly used to dry materials like yellow sand, molding sand, mineral slag, coal slag and clay, etc. For new comers, the three-drum dryer is just like a stranger. Besides, there are more and more manufacturers nowadays.
To select a suitable and satisfactory three-drum drying machine is relatively difficult. It is not strange to see on TVs and newspapers that some manufacturers are ill-of-natured to produce the bad machines. After being upgraded on outlook, the bad machines are just similar with the new machines. So, you need to be more careful and cautious when you decide to purchase a three-drum dryer.
If you are interested in the three-drum dryer of Fote Machinery, please leave messages our official website or directly email us at vip@sinoftm.com. We will reply to you as soon as possible. Sincerely welcome you to come for site visit and inspection. Looking forward to working with you in the near future.