Role of Slag Dryer for Limestone
Date: 24-09-2015 From: Fote Machinery Author: Fote Machinery
Limestone, also called lime rock, is relatively low in hardness. After being processed, the limestone can be used as raw material for glass production, padding of rubber and oil paint, materials for decorating houses. With regard to the processing detail, the raw limestone is firstly crushed into powders and then dried by slag dryer. Fote slag dryer, featuring in advanced technology, stable performance and high output, works by the down-flow way. The dried limestone, with wide application ranges, can perform the greatest drying effect.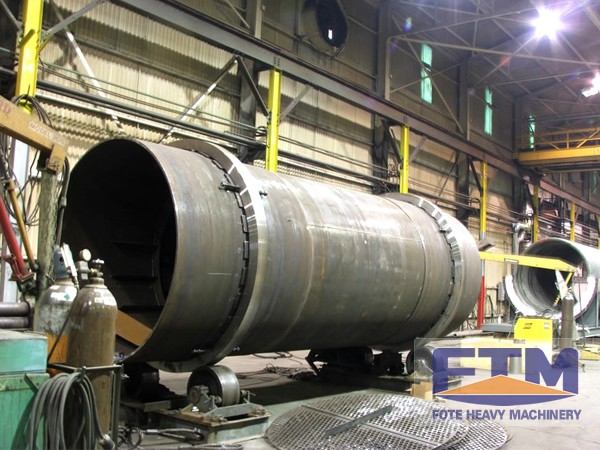 Since the interior structure of pure iron ore dryer is specially treated, phenomenon that material sticks on the wall rarely occurs. The largest advantage of slag dryer is the ability to meet different requirements of users toward the particle size and water content of dried materials. If you use the Fote slag dryer, the economic benefits would be considerable. Fote Machinery estimates. With three state-level machinery research institutions and more than 50 national patents, Fote has established favorable relationship with department of science and technology as well as key universities and colleges.
All these enables the leading position of Fote in mining machinery manufacturing industry. Therefore, Fote products are worthy of trust. Compared with other counterparts in China, Fote enters into the world markets at an earlier age. Being the leader of China mining machinery, Fote has made the production for more than 30 years. If you need our products, please click the website and leave messages on it: http://www.ft-dryer.com. Professional personnel in our company will contact with you as soon as possible. Fote sincerely welcomes you to come for site visit and inspection.