Role of Fote Rotary Sand Dryer to Deal in Sludge
Date: 30-06-2016 From: Fote Machinery Author: Fote Machinery
You know sludge? A waste, right. We used to deal the sludge in burying way. But this way is easy to cause secondary pollution. The rotary sand dryer can turn the sludge waste into products of great value. Except for the sludge and sand, rotary sand dryer can also dry materials like active sludge, sewage sludge, petrochemical sludge, paper sludge, printing sludge, leather sludge, electroplating sludge, civil sludge and fungus slag, etc.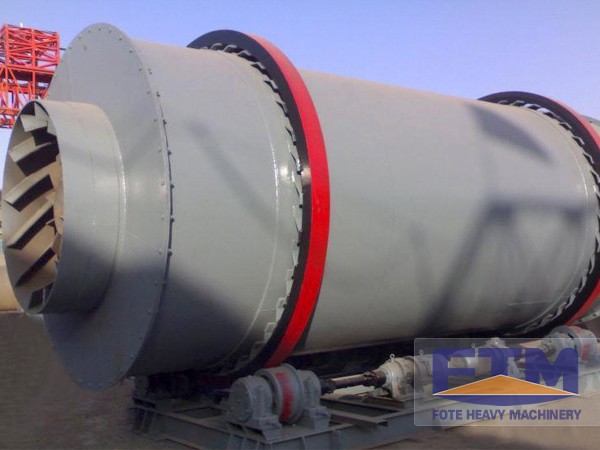 Sand dryer can dry materials with 90% water content inside. Aiming for the feature of coal slime that is easy to be caked during the drying process, we change the cleaning structure from lifting boards to compound boards. Thermal value of dried slime changes from 1,300kcal to 1,500kcal. Dried slime for 3 tons is equivalent to one ton coal in burning efficiency.
By burning one ton coal slime, you can get one ton steam. As a supplier of sand rotary dryer, Fote Machinery has made the production for more than 30 years. With the endless pursuit of offering the best products and services for customers, Fote Machinery hopes to work with you in the near future.
Interested in the price of rotary sand dryer? After clicking the website, you can see two colorful word groups of send enquiry and ask quota. Clicking anyone is OK. To offer you the price, we need your project backgrounds like material&capacity&contact infos. According to the information you give, on-line engineers can give the details including price and delivery way, etc.