Role of Fote Coal Ash Dryer to Produce Cement
Date: 27-04-2016 From: Fote Machinery Author: Fote Machinery
In recent years, advancements on the comprehensive use of resources in cement industry are very fruitful. Amount of wastes being recycled by the cement industry accounts for more than 80% in the total recycling amount. If you are in the cement enterprises, it is advisable to use the lignite dryer to process wastes like coal ash, mineral slag, coal gangue and waste residue, etc.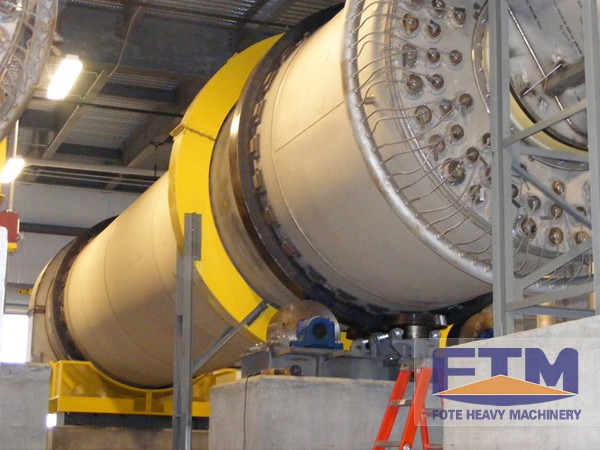 For the traditional technology used to make cement, it works to mill the mixture of clinker and admixture. The mill used is very low in output and high in energy consumption. Waste residues like mineral slag can only be used as the mixtures and their addition should not be higher than 30%.
Since the fine powders like mineral slags can be used as the major components of cement, lignite dryer can be a good helper for you to improve the additional value of mineral slags. Under the work of lignite dryer, mixtures of clinker and mineral slag can be added for more than 50% or 60%. Therefore, cost for making cement can be greatly lowered.
Based on the reasonable matching between all kinds of waste residue, fine powders and mixtures, concrete produced is featured in the high density, zero failure and long service life. In China, the yearly output of industrial wastes can reach to 1.5 billion tons or 1.6 billion tons. As to the yearly output of fly ash and coal gangue, it can be from 0.4 billion tons to 0.6 billion tons. Confronted with the overwhelming wastes, governments at all levels strongly appeal for the large-scale application of coal ash dryer.