Remarkable Strength of Fote Coal Slime Dryer
Date: 11-12-2015 From: Fote Machinery Author: Fote Machinery
Coal slime dryer, also named as sludge dryer, is mainly used to deal all kinds of sludge like sewage sludge, petrochemical sludge, tannery sludge, paper sludge, textile dyeing sludge, civil sludge, activated sludge, electroplating sludge and fermented sludge, etc. With wide application ranges, sludge dryer is also suitable to dry materials like coal slime, coal ash, compound fertilizer, gypsum, chemical products and molding sand, etc. Along with the raising awareness for environmental protection, industry for dealing the municipal sewage has made a rapid progress.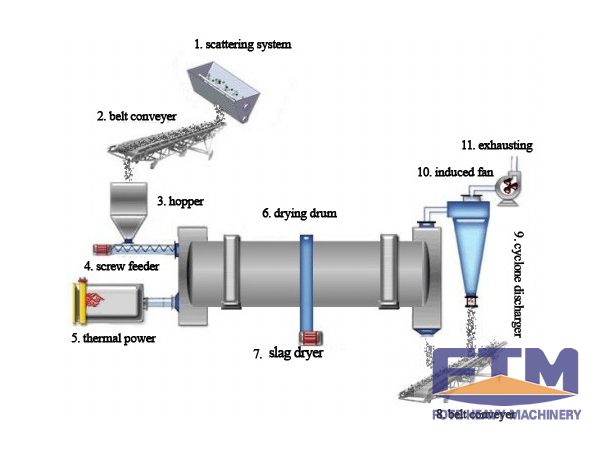 Disposal for the urban waste has become the hot-discussed question among urban residents. Under the continuous supply of heat, water content in coal slime moves and diffuses to the surface and gradually is evaporated. To improve the drying efficiency of coal slime dryer, you have to do the following things. firstly, you should crush the coal slime. By doing so, areas for drying the coal slime can be extended. Secondly, in order to increase the impetus for heat transfer, you can rise the temperature difference between coal slime and heating medium by pressure reduction.
At last, to intensify the effect of heat transfer, you can agitate the coal slime materials. What's the advantages of dried coal slime? The following content will give you answers. The volume of coal slime materials is about four or five times larger than that of dried coal slime. Featured in the high stability and good sanitation, the dried coal slime in particles can be used as high-grade organic fertilizer, fuel and soil conditioner. Interested in the coal slime dryer of Fote Machinery? Please leave messages on our website or directly email us.