Remarkable Features of Fote Sand Rotary Dryer
Date: 30-07-2015 From: Fote Machinery Author: Fote Machinery
The working principle of Fote sand rotary dryer is concurrent drying. The high temperature flue gas and wet materials enter into the rotary drum at the same time. In drum, wet materials are dried under the drying influence of high temperature flue gas. Since the temperature control systems are respectively installed in feeding devices and rotary drum, users of sand dryer machine can control the particle size and water content of finished products according to their own demands. Since the inner structure of Fote sand dryer machine has strong capacity to clean distributed materials and transmit heat, the inner wall of rotary drum, with strong adaptability to the water content and stickiness of material, nearly has no adhesion of material .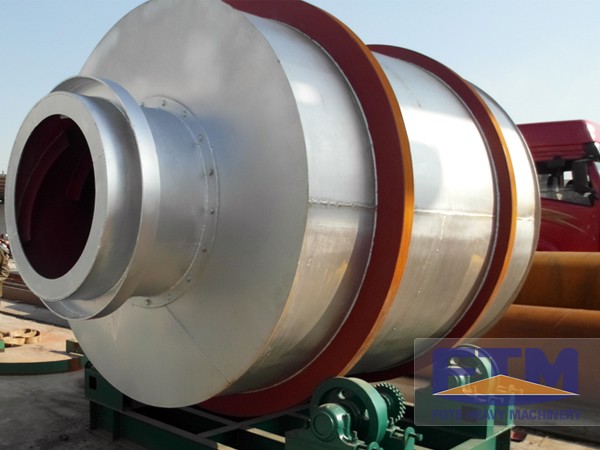 The "zero thrust" in Fote rotary sand dryer is realized, which is good to reduce the battered degree of wheels and make operation more stable and reliable. With features of strong working capacity and wide application ranges, Fote rotary sand dryer can perform well especially for raw materials like river sand, artificial sand, mineral slags and powders, etc. It is well-known that the regular maintenance and overhaul are helpful for mining machinery and it is no exception for sand rotary dryer. Before installing the sand rotary dryer, users and manufacturers should comprehensively take the traffic, sewer lines and corollary equipments into consideration. Or else, the sequential troubles after installation would be many.
With features of high working efficiency and reliable operation, Fote sand dryer is gradually well-received among the global markets. If you want more information about the prices and detailed drying process, please leave messages on our website: http://www.ft-dryer.com. We have professional technicians to help you.