Remarkable Advantages of Fote Three-drum Dryer
Date: 19-11-2015 From: Fote Machinery Author: Fote Machinery
Three-drum dryer, also named as three-drum drying machine, is a kind of high-efficient and energy-conserving dryer based on the structure of single-drum dryer. Featured in advanced technology, reasonable operational parameter and reliable operation, the three-drum dryer is about 50% or 80% higher than that of single-drum dryer in working capacity.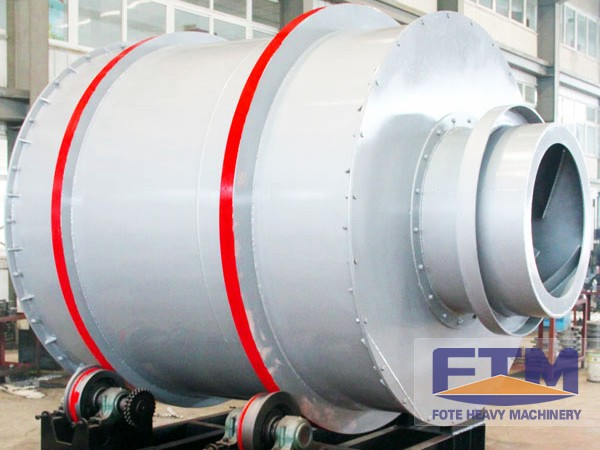 The finished products can be widely used for industries like building material, chemical engineering and mining, etc. With remarkable features of impact structure, simple structure and high rate of heat transfer between raw material and heating medium, the three-drum dryer can be very good in drying effect. The basic input on three-drum drying machine is very small.
Compared with the single-drum dryer, the three-drum dryer is about 50% less in land occupying, 50% less in civil engineering and 60% less in power consumption. Featured in the reliable operation, low energy consumption and high thermal efficiency, the three-drum drying machine can be widely used for drying materials like quartz sand, river sand, yellow sand, molding sand, mineral slag, coal slag and small-sized clay, etc.
Interested in our products? please leave messages our official website or directly email us. Professional personnels in Fote Machinery will reply to you as soon as possible. Looking forward to working with you in the near future.