Procedures to Maintain the Sludge Drying Machine
Date: 19-02-2016 From: Fote Machinery Author: Fote Machinery
Along with the social demand, more and more people choose to invest the industry of coal slime dryer. Featured in the high thermal efficiency, easy storage, convenient transportation and wide application ranges, slurry dryer can be widely used for industries like mining, ore beneficiation, construction materials and chemical engineering.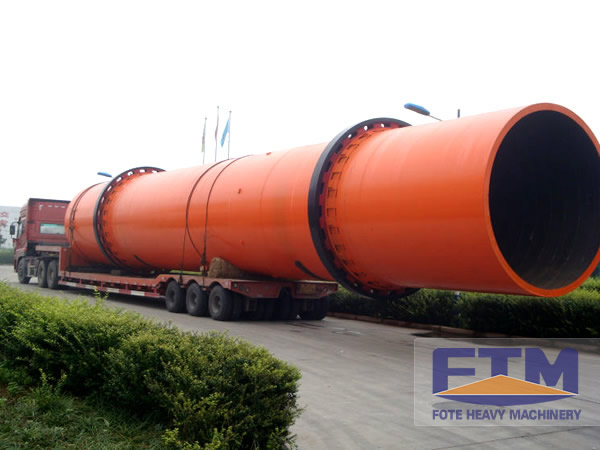 Actually, it is important to make frequent maintenance for sludge drying machine. Maintenance work for sludge dryer is not only related with the safe production, but also directly influences the service life. Before operating the coal slime dryer, you need to make the preparatory work like lubricating the transmission part, cleaning the connecting site between rotary drum and heating furnace, discharging place of rotary drum and peeler.
As to turning on the coal slime dryer, you need to fire the furnace first and then launch the dynamo and conveyor. When materials are discharged out from the air blower, you can launch the draught fun. When body temperature is lower than 80℃, you should shut off the sludge drying machine. During the process to operate the sludge dryer, you need to notice the following aspects.
As to the feeding work, it should be at even. After the working process of sludge dryer, you should clean the materials on the connecting site between conveyor and heating furnace. Besides, you should often check the parts of sludge drying machine like belt of conveyor and screws. Meanwhile, you should often lubricate the key parts of sludge dryer with grease and engine oil. To redeem some unnecessary economic loss, you should practice the above things skillfully and simply.
Discounts for you on website! Fote Machinery sincerely welcomes you to come for site visit and inspection.