Orders for Running the Fote Coal Ash Dryer
Date: 27-04-2016 From: Fote Machinery Author: Fote Machinery
Before working normally, lignite dryer generally needs a period for adaption. This period lasts for about 3 days. If there is nothing wrong with this run-in period, coal dryer will work normally and healthily. If you operate the lignite dryer in right way during the run-in period, service life of it will be prolonged. Therefore, you should notice several details during the run-in period.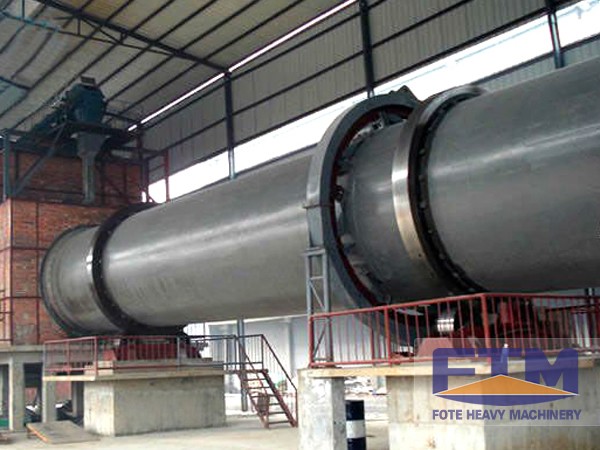 At first, you should accept the training that suppliers of lignite dryer organize about the structure, operation, performance and common problems. Except for the above, you should be familiar with the instructional books of coal dryer. Secondly, you should often check the working condition of key parts, which play the role for lubrication, cooling or braking.
As to the sealing condition of some parts, it should be often checked during the run-in period. Proficiency of operators to run lignite dryer has something to do with the machine performance. Therefore, operators should rightly run and maintain the coal dryer according to the instructional books. Working burden on coal ash dryer should not be higher than the 80% of rated burden.
What's more, working period of coal dryer should not be too long during the run-in period. Or else, it would be overheated. After the run-in period, you should make the maintenance work for the coal dryer. During the working process, you should keep it clean and prevent parts like screws from being loosened.
By leaving messages on website, you can enjoy the discounts that Fote Machinery has prepared for you!