Methods for Improving Dedusting Efficiency of Sand Dryer Machine
Date: 30-07-2015 From: Fote Machinery Author: Fote Machinery
In the form of drum, the sand rotary dryer is able to deal lots of materials. Since the materials being dried by sand dryer machine can produce lots of dust, the working environment and physical health of operators would be severely damaged. Thus the dedusting devices being allocated for sand dryer machine must be excellent in performance. It is more important that the performance of dedusting device not only influences the dedusting efficiency but also the quality of finished products. As operators know, during the actual production process, many factors can influence the dedusting efficiency of rotary sand dryer. The following contents center on the methods being taken for improving dedusting efficiency.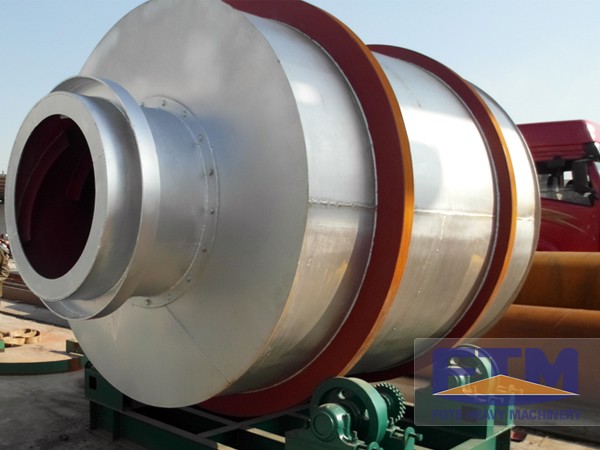 The diameter of dedusting device in sand rotary dryer should be selected appropriately. In general circumstances, the dumpy dedusting device for sand dryer machine is often used for dust in large flux. While the slender one is high in working efficiency but great in resistance. The connection between dedusting device and ash unloading device in sand dryer machine should be adjusted well. It is known for sophisticated operators that the mouth for discharging dust at the axle center of dedusting device is easy to leak air and the dedusting efficiency will be seriously affected. Thus the bottom of dedusting device should not connect with ash unloading device directly. The storage hopper is often used to store dust. Rotary sand dryer user should store dust with a storage hopper and then discharge these dust out with specialized well-sealed discharging device.
All the above methods are acquired from daily practice. To improve the dedusting efficiency is not only good to the working environment and health of operators but also the performance of finished products. Thus every users of sand dryer machine should pay much attention to. Fote Heavy Machinery: http://www.ft-dryer.com.