How to Install Lifting Boards for Rotary Dryer?
Date: 10-04-2016 From: Fote Machinery Author: Fote Machinery
To make the rotary dryer more and more high-efficient, you can act as the followings. At first, to reduce the hot holes, prolong the period for materials to stay in drum, improve the heat-transfer efficiency and decrease the loss of hot air, you can equip the rotary dryer with the X-shape lifting boards. To install the X-shape lifting boards, you can start from the feeding mouth of rotary dryer. Lifting boards to be installed should have 3 or 5 groups.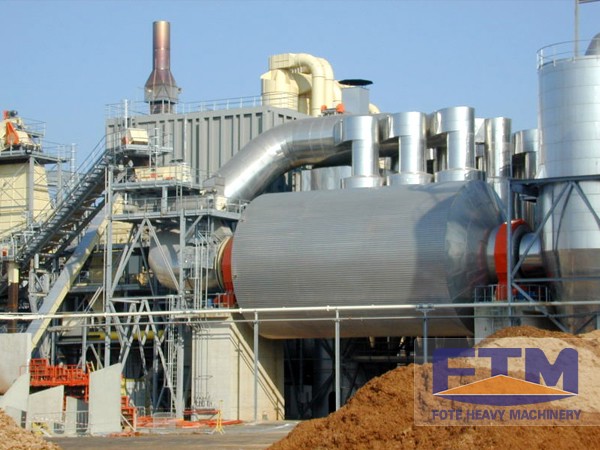 Distance between each lifting board should be from 0.5m to 1m. Since raw materials of rotary dryer are featured in the high water content, strong viscosity and low temperature, you should not install the lifting boards at the places that far away from the feeding mouth about 3m. Or else, drying efficiency of rotary drying machine would be seriously influenced.
Then, you can change the spiral conveyor blades at the feeding mouth of rotary dryer with the triangular stiffened plates. Known as the NO.1 supplier of rotary drying machine, Fote Machinery sincerely welcomes you to come for site visit and inspection. To make the triangular stiffened plates, you can use steel plates with thickness about 6mm.
Cone feeder, being made of the triangular stiffened plates, can play the roles of slowing the flowing speed in thermal zone, absorbing the heat energy, improving the heat-transfer efficiency, lowering the temperature at the feeding mouth and preventing the drum and tail ring from being burned out. Discounts for you on website of Fote Machinery!