How to Deal Drum Displacement of Wood Chip Dryer?
Date: 23-06-2016 From: Fote Machinery Author: Fote Machinery
Wood chip dryer, with another name of wood shavings dryer, is mainly used to dry agricultural and forestry materials like wood chip and sawdust, etc. The finished products can be used as fuels and fodders. If wood chip dryer works for a much longer period, wear between belt and gear will be caused and make drum move axially.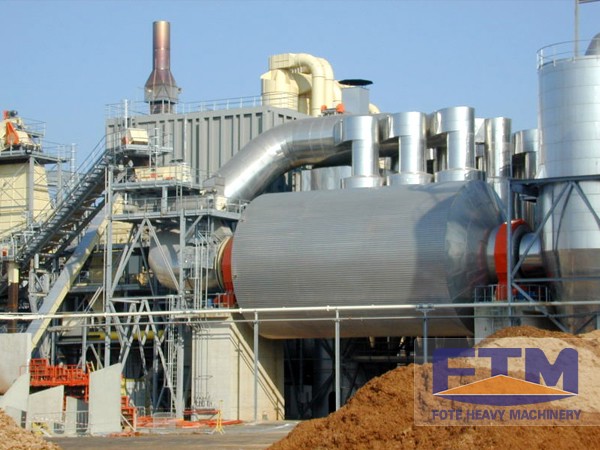 More seriously, sealing device will not work and furnace wall will be damaged. With the production experience for more than 30 years, Fote Machinery has a series of plans for dealing the axial movement of drum. When drum moves axially, the belt will leave the trace on rollers. As trace shows that, the movement is abnormal and generally caused by the wear between belt and roller.
In general, the inclination angle of drum is 5°. If this degree is damaged, the balance between belt and roller will be destroyed. Therefore, we can properly adjust the angle and make drum be reset according to the revolving way of drum. If drum realizes the veer displacement, you should firstly loosen the screws, then adjust the left and right wheel, make drum gradually move up.
When drum moves to the rated place, you can fasten the screws. When drum moves downward, you can adjust the behind wheel and make it run inside, then properly elevate the drum end. When drum moves upward, you can adjust the front wheels inside. Get the price of wood chip dryer on website!