How Sand Rotary Dryer Turn Wastes Into Wealth?
Date: 30-06-2016 From: Fote Machinery Author: Fote Machinery
Words like energy conservation, emission reduction, environmental protection, recycling application and waste to wealth have been applied to every walk of life. It is no exception for dryers. Today, Fote technicians will show you the ability of sand dryer to turn wastes into wealth.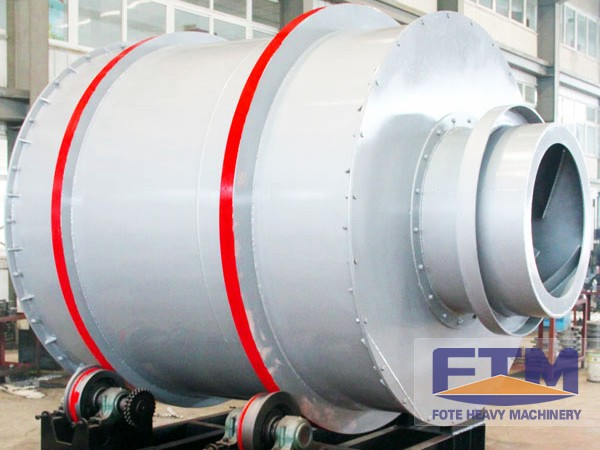 Where sand comes from? It is in river, sea or lake. After being dug out, sand are piled up in open pit and dried by wind. Wind dry the sand and bring some of them away. The sand which are brought by wind drops here and there. Sandstorm and respiratory disease are caused.
Scientific advancement is the wish of people and the wish of sand dryer has been realized. At present, coal market is in short supply. Due to the high price, some areas are not capable to use coal. Since coal slime is rich in water content and low in burning efficiency, it is hard to be directly used.
At early periods, coal slime is dried by natural way. But, this drying way is limited by the weather situation. What's worse, the piling up of coal slime in open pit is easy to cause the secondary pollution. Since the drying time is long, output of dried slime is small. If you use the sand dryer to dry the wet slime, many problems will be solved and output will increase.
Quality oriented, product will be excellent. As a supplier of coal slime dryer, Fote Machinery sincerely welcomes you to come for site visit and inspection.