How do Materials are Dried in Coal Slime Dryer?
Date: 19-02-2016 From: Fote Machinery Author: Fote Machinery
Coal slime dryer, also named as sludge dryer, is mainly used to dry materials like slime, raw coal, flotation clean coal, mixing clean coal, slag, clay, bentonite, limestone, sand, quartz stone and metal concentrate, etc. Featured in the high thermal efficiency, easy storage and convenient transportation, finished products of slurry dryer can be widely used for industries like mining, ore beneficiation, construction materials and chemical engineering, etc.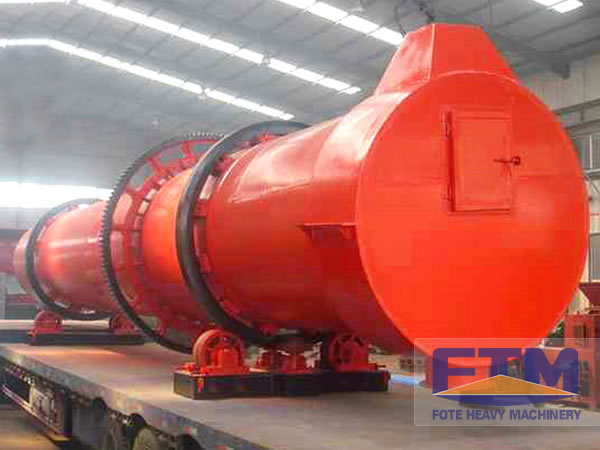 During the working process of coal slime dryer, rotary drum can rotate at a constant rate. During the revolving period of rotary drum, water content inside raw materials can be gradually dried. Along with the rotation of rotary drum, raw materials naturally move to the lower end under the gravity force. During the moving process, wet materials directly or indirectly get the heat from the heat-carrying agent.
Then, at the discharging mouth, finished products are delivered out through the belt or screw conveyor. During the working process of slurry dryer, drying temperature is higher than 500℃. While, if the drying temperature is too high, activity of raw material will be destroyed. Your economic benefits will be seriously influenced.
Under the premise of no damage to the activity of raw material, coal slime dryer can rapidly and high-efficiently dry raw materials. To widen the application ranges and improve the thermal efficiency, it is advisable to use the sludge drying machine. As a professional supplier of slurry dryer, Fote Machinery is known as the NO.1 brand of China Mining Machinery. Sincerely welcome you to come for site visit and inspection.
Interested in the price of slurry dryer? Discounts for you on website!