High-efficient Features of Fote Sand Rotary Dryer
Date: 24-02-2016 From: Fote Machinery Author: Fote Machinery
By drying raw materials automatically and intelligently, sand dryer is more and more popular among the world markets. With sand rotary dryer being exported to countries like America, Pakistan and Austria, Fote Machinery is regarded as the most ideal and advanced machine to dry all kinds of sand materials like river sand, artificial sand, silica sand, yellow sand, mineral sand, mineral powder, grain slag, blast furnace slag, coal ash, coal cinder, etc.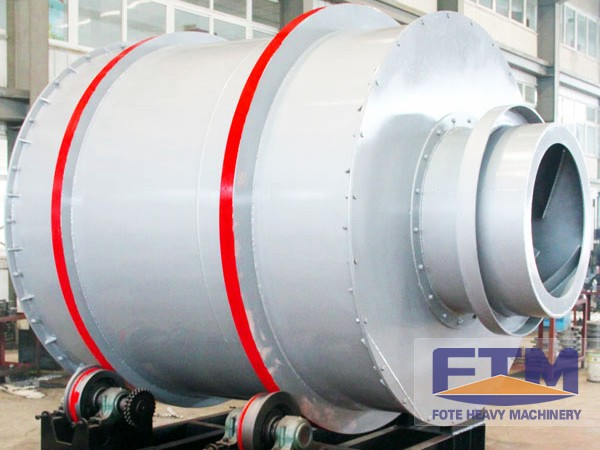 Oil burner, being installed in the river sand dryer, is more and more used. Featured in the high drying capacity, great energy conservation and environmental protection, oil burner can effectively dry the water content in sand materials. With the rate of 99% to dry water content in raw materials, drying capacity of oil burner has reached to the most advanced level around the world.
When it refers to the operation of sand dryer, you do not need to invest a lot of labor power. Featured in the simple operation, rapid warming, steady temperature, low cost and convenient control, sand rotary dryer can be a good helper for you. Except for the sand rotary dryer, Fote Machinery can also produce dryers like industrial dryer, rotary dryer, three-drum dryer, airflow dryer and hot air dryer, etc.
Known as the NO.1 brand of China Mining Machinery, Fote Machinery sincerely welcomes you to come for site visit and inspection. Interested in the price of sand dryer? You can get the greater discounts by leaving messages on website! Surprises for you all the time.