Heating Ways for Hot Air Furnace of Sand Dryer
Date: 24-02-2016 From: Fote Machinery Author: Fote Machinery
Sand dryer, also named as quartz sand drying machine, is mainly used to dry materials like river sand, artificial sand, silica sand, yellow sand, mineral sand, mineral powder, grain slag, blast furnace slag, coal ash, coal cinder, etc. For the hot air furnace, it has two kinds. One is the indirect heating. The other is the direct heating with hot air as the drying mediums. Hot air, used for indirect heating, is very clean. If sand dryer is equipped with the hot air in indirect way, thermal efficiency will be about 60-70%.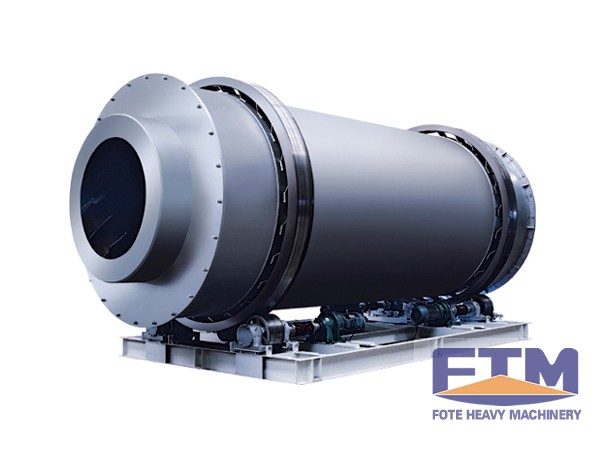 While, if sand dryer is equipped with the hot air in direct way, product quality will be seriously influenced due to the dust pollution. Based on the way of direct heating, thermal efficiency of river sand dryer is very high. The way of direct heating should be given preference if the product quality is not easy to be influence by dust. Hot air furnace, driven by the thermal dynamo, can be the ideal alternatives of electrical source and traditional steam source in many industries.
With hot air as the drying mediums, sand dryer can have great thermal efficiency and working performance. By virtue of the feature of small energy consumption, hot air furnace is more and more used to equip the river sand dryer. As a professional supplier of river sand dryer, Fote Machinery sincerely welcomes you to come for site visit and inspection. Featured in the high working efficiency, strong working capacity and long service life, sand rotary dryer is regarded as the most ideal equipment to dry all kinds of sand materials.
Discounts for you on website!