Heating Devices of Slag Dryer
Date: 27-09-2015 From: Fote Machinery Author: Fote Machinery
There are many kinds of heating devices for the slag dryer, which are generally classified according to the fuel kinds like coal, oil, natural gas or electric power. According to the situation of heat exchange, the heating model can be classified into direct heating or indirect heating. With regard to the coal hot air furnace, it can be classified into indirect heating with hot air as drying medium or direct heating with the burned smoke as drying medium. For indirect heating, the hot air is clean and the thermal efficiency of slag dryer varies from 60% to 70%.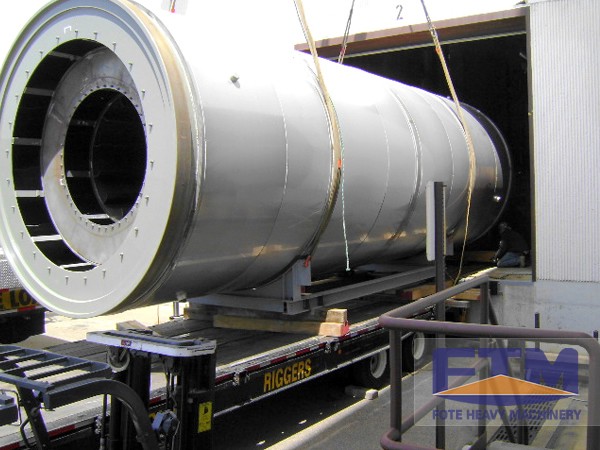 While, for the direct heating, the burned smoke is easy to influence the quality of finished products. Featuring in the high thermal efficiency and full utilization of heat energy, the direct heating can be regarded as the preferential. Of course, the preferential use is based on that even though the finished product is mixed with burned smoke, there is nothing wrong with product quality. As a kind of heating device, the oil burner is more and more used at present. It advantages in simple operation, rapid heating, stable temperature, easy control and low cost, etc.
As i have said before, the selection of heating device is of extreme importance. It has great relationships with the invest cost of slag dryer, temperature of hot air, drying quality of finished products, whole drying cost, environmental protection, labor strength and automatic control level, etc. If you are interested in our products, please feel free to visit our website or contact us for more information and price. We are looking forward to establishing long-lasting business relationships with you in the near future. Fote slag dryer price: http://www.ft-dryer.com/products/Slag-dryer.html.