Grading Power of Fote Sand Drying Equipment
Date: 19-05-2016 From: Fote Machinery Author: Fote Machinery
Nowadays, along with the globalization development, sand dryer has become a popular product among the world market. According to the diameter and size of dust particles, power being demarcated is called as the grade power of sand rotary dyer. Within certain scale of dust particles, grade power refers to the amount ratio between collected dust and importing dust.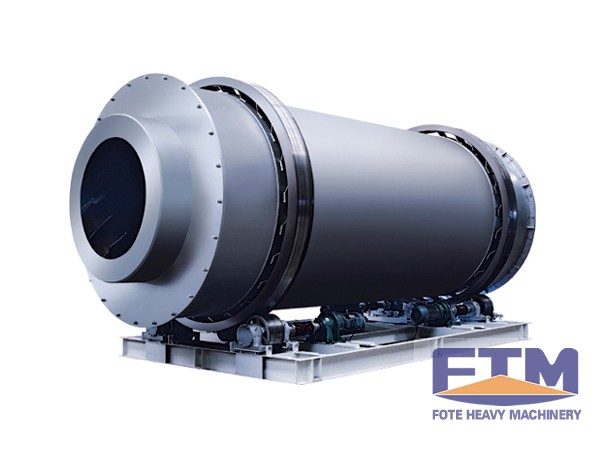 Drying power of rotary sand dryer has great relationship with particle size of dust to be dealt. Due to the difference of dust dispersity, roles of rotary sand dryer will be remarkably different. Under the premise to keep the size of wet material and design the heating furnace, increase of airflow velocity can play the role of accelerating the thermal speed of rotary sand dryer.
To improve the airflow velocity of hot air, Fote technicians reasonably design the dedusting system at back end and heat supplying system at front end. Total pressure and wind volume of exhausted fun should be appropriate. If total pressure and wind volume is too small, exhausting effect will be influenced. What's worse, output of rotary sand dryer will be lowered.
If total pressure is too high and wind volume is too large, electric consumption of sand drying equipment will increase. What's worse, temperature of exhausted gas and heating loss will be easy to increase. Centrifugal blower, used for supplying air for fuel combustion, should have suitable total pressure and wind volume. If they are too high or too low, thermal efficiency of fuel will be seriously influenced. By virtue of the advanced technologies and high automation, rotary sand dryer stands still in the competitive market.