Fote Slag Dryer, Your Preferred Choice
Date: 27-09-2015 From: Fote Machinery Author: Fote Machinery
The drying capacity of slag dryer is related with the humidity of raw material and the selection of heating resources. For raw materials with high humidity, if the drying capacity is poor, the finished products would be a little moist. With regard to the selection of heating resource, it is of key importance. You'd better pay much attention to it. Slag dryer, with exterior drum and interior drum being supported by the carrier rollers, is equipped with screw blade, indirect rotary lifting board, internal flue, annular flue gas pipe and exterior gas hood. By virtue of the drum column structure, the slag dryer is shortened by times at length. The shortened length makes the radiating area become smaller and thermal efficiency become higher.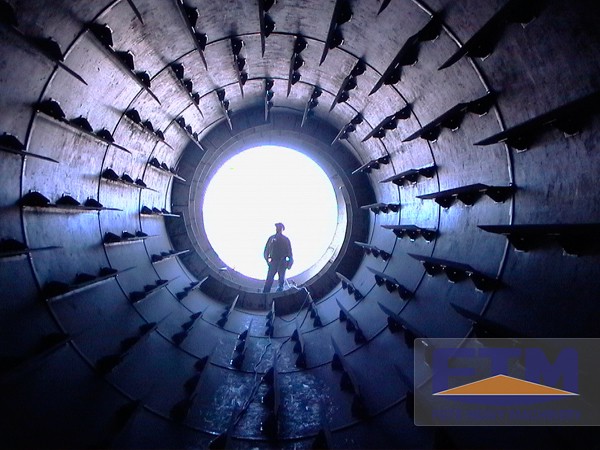 Annular flue gas pipe and internal flue gas pipe communicate with each other by the radial flue in the drums of slag dryer. Except for the lifting boards, Depolymerization structure and link-type grate wing for intensifying the drying effect are installed at the head end of slag dryer. Taking full use of the truth that the drying speed is the fastest at the feeding end, the above devices can effectively conduct heat energy, avoid slag material to stick on the rotary drum and lifting boards as well as accelerate the drying efficiency.
With main features of small invest cost, strong drying capacity and high thermal efficiency, the slag dryer is the preferred choice for production lines like mineral slag or mineral powder. Want more information? Please feel free to visit our website and leave messages on it. We will reply to you as soon as possible. Fote slag dryer price: http://www.ft-dryer.com/products/Slag-dryer.html.