Fote Machinery: Quality is Life and Customer is God
Date: 26-10-2015 From: Fote Machinery Author: Fote Machinery
Coal slime dryer, also named as sludge drying machine or slurry dryer, is widely used for industries like mining, building material, chemical engineering and metallurgy, etc. Along with the increasing demands for infrastructure construction, the coal slime dryer is more and more important for the social development. Raw materials featuring in high humidity and viscosity are all available for sludge drying machine.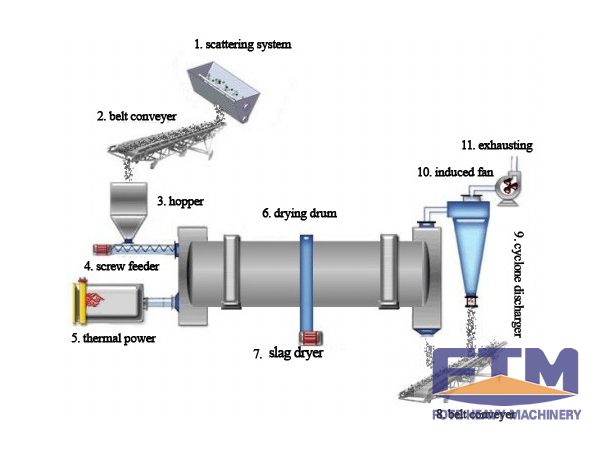 It is the sludge drying machine that continuously supplies the excellent materials for modernized development. Featuring in automatization, centralization and high-end orientation, the future development of coal slime dryer in the world markets must be very favorable. Based on the coordinating theory of design, manufacturing and operation, Fote Machinery can entirely participate the processes of installation, debugging and commissioning.
Along with the structural adjustment of enterprises and changing demands of markets, Fote Machinery will timely adjust the strategies for users' convenience. With remarkable features of excellent manufacturing technique, high working capacity, low energy consumption and excellent operating performance, the coal slime dryer can be regarded the most ideal equipment for you to deal materials like slime, raw coal, flotation clean coal, mixing clean coal, slag, clay, bentonite, limestone, sand, quartz stone, metal concentrate, waste residue and tailings, etc.
Based on the rich production experience for more than 30 years, Fote Machinery never stops its way toward the scientific innovations, detailed market survey and active introduction of foreign advanced technologies. If you want to work with us, please leave messages our official website http://www.ft-dryer.com or directly email us at vip@sinoftm.com. We will reply to you as soon as possible. Looking forward to working with you in the near future.