Five Systems of Fote Sludge Drying Machine
Date: 04-01-2016 From: Fote Machinery Author: Fote Machinery
This paper is to discuss about five important systems of sludge drying machine. The first system is the dehydrating system. Being made up of the seal box, screw propeller, rotary drum and discharging box, the dehydrating system of slurry dryer plays the role of finishing the mass heat transfer between the raw materials with high water content inside and heating medium. Being equipped with the pulverized coal boiler, coal feeder, slag remover and air blower, the sludge drying machine can be stably supplied with the hot thermal medium.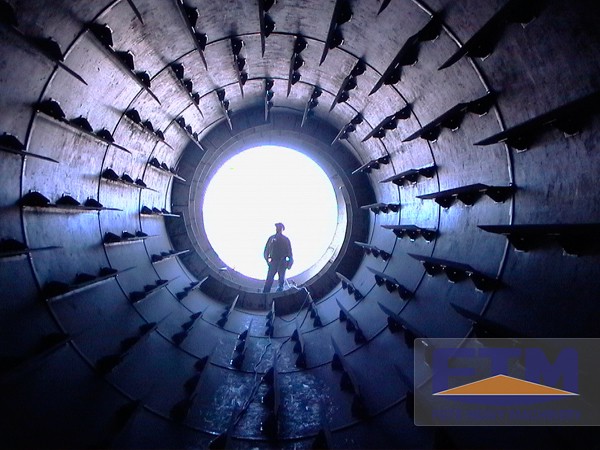 The second system is the distribution control system. Being equipped with the distribution control devices like cubicle switchboard, control work platform, industrial television monitoring system, control box and electric actuator, the sludge dryer can intensively or locally realize the automatic control of granulating system
The third system is the environmental-friendly dedusting system. The environmental-friendly dedusting devices like cyclone separator, spiral conveyor, star-sized clapper, induced draft fun and dust washer, being equipped in the sludge dryer, play the roles of recycling the fine particles in the finished products and realizing the standard discharging of exhausted gas.
The fourth system is the crushing and feeding system. Screen crusher, working together with the vibrating feeder, belt conveyor, sealing scraper and spiral conveyor, can crush the raw materials in large briquettes into the fine particles and realize the continuous and even feeding. For the devices near the feeding mouth of sludge dryer, they must be very heat-resistant and well-sealed.
As to the last system, it is the delivering system. Belt conveyor, as the delivering system equipped in the sludge dryer of Fote Machinery, can deliver the finished products to the appointed places.