Failure of Over-Heating in Slag Dryer
Date: 24-09-2015 From: Fote Machinery Author: Fote Machinery
With wide application ranges, the slag dryer is more and more popular in these years. During the normal working period, the slag dryer would have more or less failures. As required, we have to make immediate adjustments. As an important part of slag dryer, the bearing pad is often over-heated. The following content will give a brief conclusion to this failure. During the working process of pure iron ore dryer, if the sealing condition of riding wheel is poor, serious oil-leakage would occur. As a result, the oil level of whole machine is lowered and the lubricating oil is dropped off. And that's why the temperature of bearing pad is so high.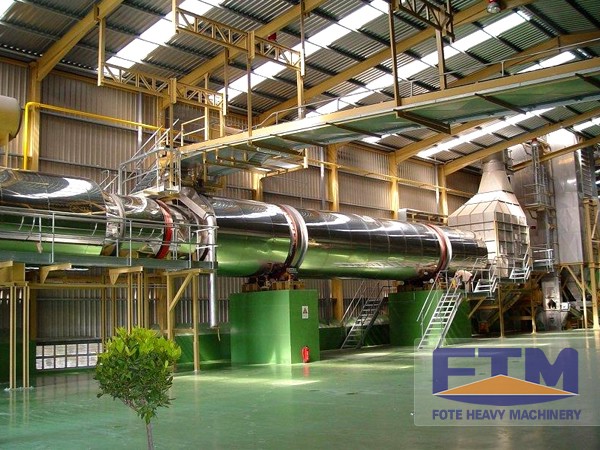 If the slag dryer works for a much longer period, the contact angle between pad and bearing will gradually become larger. While, the distance between tile edging and bearing becomes more and more smaller. When the distance reaches to the limit, lubricating oil can not enter into the bearing pad for lubrication. As a result, the bearing pad would become more and more hot. Being the NO.1 brand of China mining machinery, Fote machinery has made the production for more than 30 years.
The products in Fote include the drying machines, briquetting machines and pellet making machines. By virtue of excellent performance and high working efficiency, Fote products are more and more popular around the world markets. If you want to work with us, please feel free to visit our official website and directly contact us on the 24-hour customer service system: http://www.ft-dryer.com. We will reply to you as soon as possible. Sincerely welcome you to come for site visit and inspection.