Efforts of Fote Machinery to Be the NO.1 Supplier
Date: 18-04-2016 From: Fote Machinery Author: Fote Machinery
With wide application ranges, rotary dryer can be used for industries like slag, sand, construction materials, metallurgy, chemical engineering, coal, mining, etc. If you are troubled by the wastes like slag, clay, limestone, ardealite, dry-mixed mortar, grain slag and coal slime, rotary drum dryer will be a good helper for you.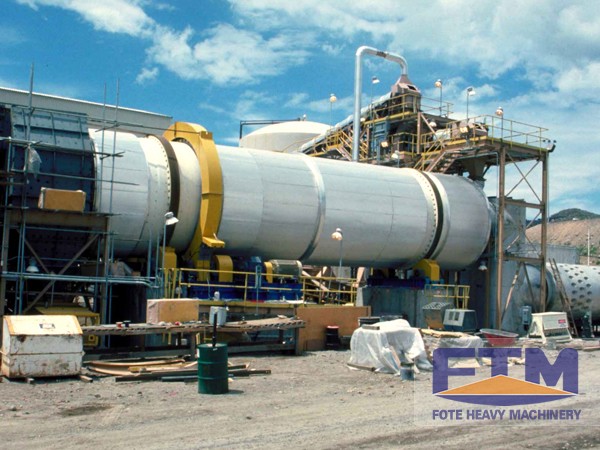 At present, technicians of Fote Machinery are working hard to make the application range of rotary dryer more and more wide. There is no doubt that Fote will produce some dryers that can be used for industries like pharmaceuticals and food, etc. According to the feedback we have received from users of rotary dryer, most of them are optimistic. While, there still exist some problems like easy wear.
With regard to these problems, Fote Machinery will deal them one by one. In a word, Fote Machinery will always regard the satisfaction of customers as the endless pursuit. To extend the world markets, Fote Machinery decides to give customers discount of rotary dryer. You can enjoy it by leaving messages on website or directly emailing us.
To realize the healthy, harmonious and sustainable development, all suppliers of rotary dryers should take factors like energy consumption, environmental protection and product quality into comprehensive account. To implement the strategy of green drying, the first thing suppliers should do is run the way of energy conservation.
To explain in short, suppliers should change the drying way from unitary and extensive to compound and intensive. As to the detailed practice, suppliers should make the fundamental upgrades on drying techniques and develop the comprehensive and multi-level energy-conserving drying technologies. Surprises for you on website!