Drying Temperature of Fote Sludge Drying Machine
Date: 21-03-2016 From: Fote Machinery Author: Fote Machinery
Along with the strong appeal for clean environment and sustainable development, coal slime dryer is becoming more and more popular in these years. Featured in the high working efficiency, strong working capacity and long service life, sludge drying machine is able to turn the waste of coal slime into products of great value.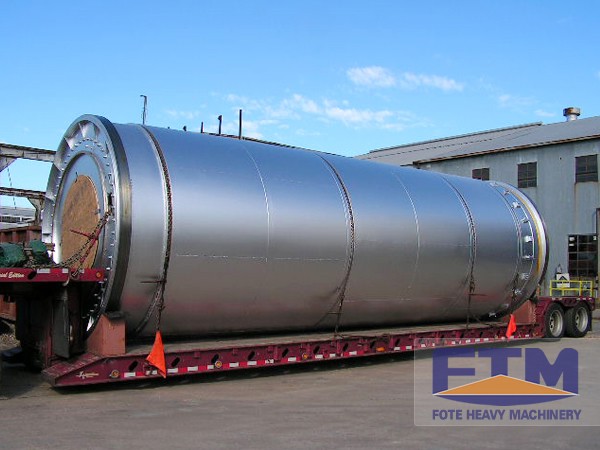 To evaluate the drying efficiency of coal slime dryer, two indexes are required as working capacity and water content in slime material. There are many factors that can influence the working efficiency of coal slime dryer like particle size and water content of raw material, lifting boards, inclining angle of drum, revolving speed of drum and temperature of hot gas, etc.
As we all know, drying work for material of coal slime is carried out under the high temperature. Therefore, when materials to be dried are fed into the rotary drum of sludge dryer for drying in large briquettes, water inside materials will be evaporated. According to the properties of coal slime, we can get that coal slime will become harder and harder if drying temperature is higher than the rated value.
Known as the NO.1 brand of sludge dryer, Fote Machinery will never forget its role to offer the best products and services for you. Interested in the price of coal slime dryer? Leave messages on website to get more details. To extend the world market, Fote Machinery can offer the greater discounts for you on website! Meanwhile, there are free books of coal slime dryer for you!