Drying Technologies of Fote Sand Rotary Dryer
Date: 09-05-2016 From: Fote Machinery Author: Fote Machinery
To make sand dryer more and more energy-conserving, there are two ways. One is to take the use of exhausted heat. The other is to lower the temperature difference of heat transfer. It is advisable to greatly use the low-grade heat sources like solar energy and industrial waste heat.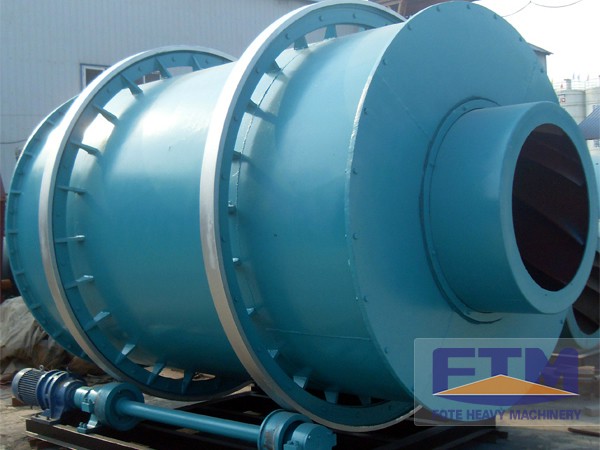 Demands for developing the high-efficient, energy-conserving and excellent drying technologies are analysis of thermal efficiency based on the first law of thermodynamics, environment loading analysis based on the second law of thermodynamics. Actually, working process of sand dryer is a process of heat exchange.
Utilization and consumption of heat energy are important parameters to measure the energy conservation of sand rotary dryer. To select the reasonable way for assembly is the key factor to ensure the assembly accuracy. Starting from the processes of machining and assembling, Fote technicians take the specific production conditions into account, apply the Dimension Chain Theory and finally confirm the assembly way with specialists.
During the assembling process, products like machine tool and steam turbine do not need to move. With remarkable features of excellent quality, fine workmanship and superior performance, sand dryer is becoming more and more popular around the world markets. Lifting boards, being installed in the inner wall of sand dryer, can lift up or down the raw materials, widen the contacting area between raw material and heat source as well as accelerate the drying speed.
Interested in the price of sand rotary dryer? Leave messages on website to get discounts!