Drying Details of Fote Sand Rotary Dryer
Date: 07-10-2015 From: Fote Machinery Author: Fote Machinery
As we all know, sand as building material is inseparable from any construction site. Either for natural sand or for artificial sand, one equipment called as sand dryer is indispensable. Along with the rapid development of urbanization, quartz sand drying machine has become a leader for the production of fine sand. The following content will discuss about the drying principle of river sand dryer for you to take as references. Sand rotary dryer, with wet sand as raw material, has accessory devices like conveyor, hopper, hot air furnace, host and grading screen, etc.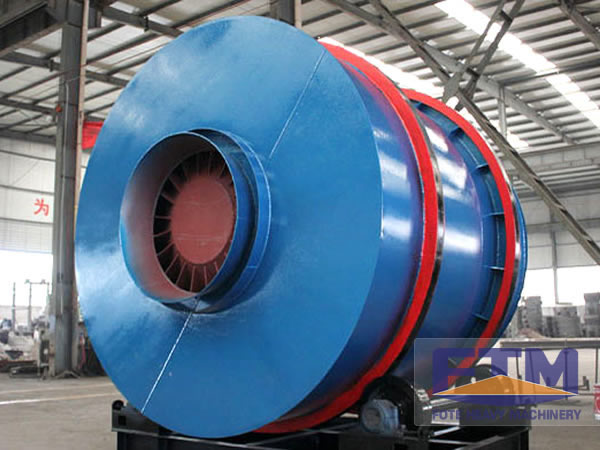 Wet sands are firstly delivered into the hopper by conveyor, then obliquely enter into the rotary drum through the feeder. When it refers to the installation of quartz sand drying machine, whole body should be placed obliquely. By so, raw materials can enter into the rotary drum from higher end while hot air can enter from the lower end. Heat exchange between wet material and hot air is easy to occur under the rotating effect of rotary drum. The whole drying process is over until the dried sands are discharged out from the discharging end and delivered out by the conveyor.
Since the water content of dried sand reaches to 0.3%, any demands for the direct use of sand can be well met. By virtue of easy operation, advanced technology and large working capacity, Fote river sand dryer can be widely used for industries like building material, casting and chemical engineering, etc. If you want to work with us, please leave messages our official website http://www.ft-dryer.com or directly email us at vip@sinoftm.com. We are looking forward to working with you in the near future.