Drying Details of Fote Coal Slime Dryer
Date: 13-09-2015 From: Fote Machinery Author: Fote Machinery
For the convenience of easy storage and transportation, many manufacturers in the filed of chemical engineering would like to make their products become dried. Coal slime or sludge is a kind of special material with complicated components. To dry coal slime or sludge with the coal slime dryer can stabilize the property of coal slime, reduce the carrying burden, concentrate the heating value and prepare for sequential work. The drying process for coal slime is actually a process to remove the water content by heat exchange and water evaporation.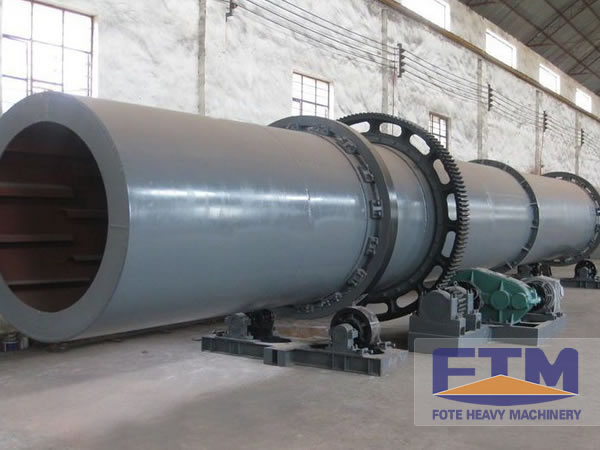 For the convenience of analysis and comprehension, we usually divide the drying process into two parts. They are mass exchange and heat exchange. Transfers of mass and heat outside the drum are the heat conduction and water absorption. Inside the drum, transfers of mass and heat are the drying process of coal slime or sludge. In order to make the transfers outside the drum corresponding with that inside the drum and achieve the optimal drying strength, you need to select a suitable working condition, which can be realized by controlling and adjusting the interior changes and exterior influences.
To dry the special material of coal slime, you can take drying process either in direct or indirect. For drying common matters in chemical engineering, three stages of preheating, constant drying and slow drying are required. It is no exception for drying coal slime or sludge. As an amazing machine, the coal slime dryer can turn wastes of coal slime into things of great value for several purposes. If you are interested in Fote coal slime dryer or other products, please feel free to visit our website or contact us for more information and price. We are looking forward to establishing long-lasting business relationships with you in the near future. Coal slime dryer price: http://www.ft-dryer.com/products/Coal-slime-dryer.html.