Do's and Don'ts for Rotary Drying Machine
Date: 13-09-2015 From: Fote Machinery Author: Fote Machinery
Rotary dryer, also named as rotary drying machine, is mainly used to dry materials like chicken manure, slag, compound fertilizer, straw briquette fuel, granular fuel and saw dust briquette, etc. In a word, Raw materials with poor thermal sensitivity are suitable for kiln dryer. Materials with good performance, even though being battered, is also available for rotary dryer. The finished products of kiln dryer can be widely used for industries like metallurgy, chemical engineering, construction materials and mining, etc. When you use the rotary drying machine, the following points should be noticed about.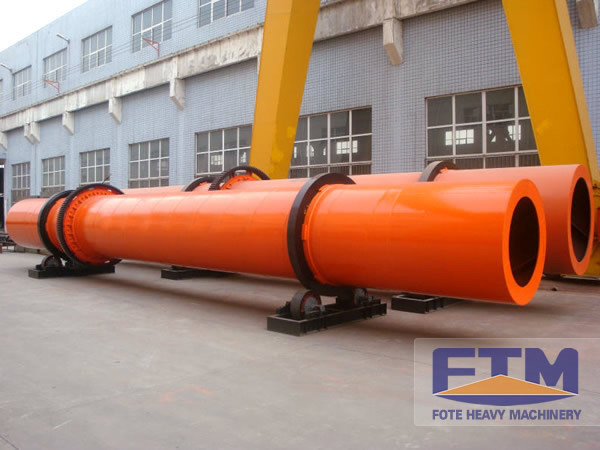 The feeding amount of raw materials should be suitable. The general amount should be less than the one fourth of whole volume of rotary drum. In order to meet the flowing requirements for different raw materials, the gradient of rotary drum should be flexibly adjusted according to the detailed situations. The installation angle of lifting boards in rotary drum is of great influence to the drying quality. Therefore, the installation should be stable and rational. For the fear of being useless, the lifting boards should be maintained or repaired frequently.
The working condition of hot air furnace should be noticed. Suitable temperature and wind volume are required. With the marketing principle that occupying market by products, creating market by service and leading market by popularity, Fote has been making a lot of efforts to practice this marketing principle. By virtue of excellent products and perfect service, Fote has established long-term cooperation with many enterprises. Rotary dryer supplier: http://www.ft-dryer.com/products/Rotary-dryer.html.