Discussions for the Price of Fote Sludge Dryer
Date: 26-02-2016 From: Fote Machinery Author: Fote Machinery
There is no doubt that the sludge dryer is becoming more and more popular among the world markets. For people related with the industries of mining, chemical engineering and building, they are destined to have relationship with the sludge dryer. With the ability to turn wastes into things of great value, sludge drying machine will be indispensable for the above industries.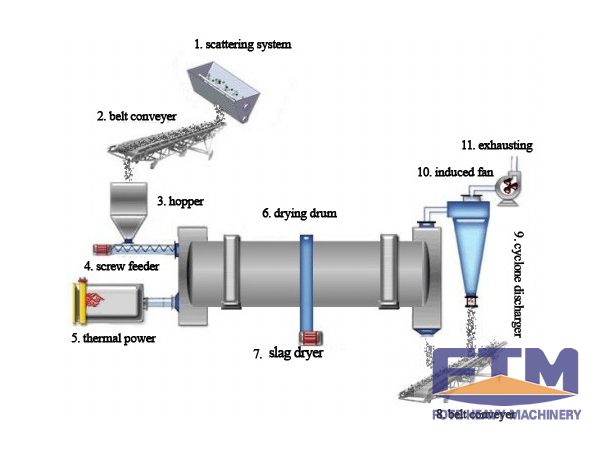 For new-comers of coal slime dryer, they are more concerned about the factor of price. How to buy a coal slime dryer with low cost is worth to being discussed about. Hope the following content can help you a lot. As a professional supplier of slurry dryer, we often receive the messages from customers that how much the slurry dryer is and what's the lowest price.
Actually, these questions are normal. For some counterparts, their pricings are very high. Confronted with this situation, you should be careful and ask the prices from several suppliers. By making detailed comparison, you can get the right answers about the above questions. Quality oriented, product will be excellent. Known as the No.1 brand of China Mining Machinery, Fote Machinery dedicates to offering the best products and services for you.
As to the package of services, we have a series of plans. Meanwhile, we can give you the solutions immediately once you contact with us about the failures of slurry dryer. Want more information?Please leave messages on our official website!24-hour on-line service for you. Greater discounts for you in 2016.