Devices for Cleaning Dust in Fote Rotary Dryer
Date: 16-03-2016 From: Fote Machinery Author: Fote Machinery
Along with the strong appeal for clean environment and sustainable economy, it is quite remarkable to use rotary dryer to dry wastes like chicken manure, slag, compound fertilizer, straw briquette fuel, granular fuel and saw dust briquette, etc. With remarkable features of high working efficiency, strong working capacity and wide application ranges, rotary drying machine is becoming more and more popular in these years.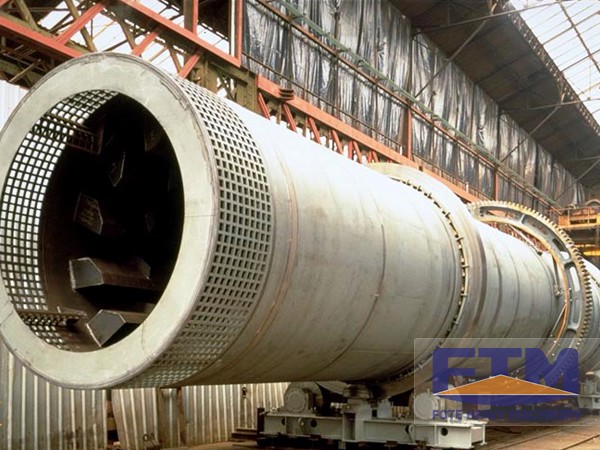 While, according to the feedback of some users, feeding mouth of rotary dryer is easy to be blocked by the wet materials. Once feeding mouth is seriously blocked, work of rotary dryer will become poor in the continuity and stability. Known as the NO.1 brand of rotary drying machine, Fote Machinery has done a lot of efforts to find out solutions. Dispersing device, being equipped for the rotary drying machine, can lower the water content in material from 10% to 3.5% and shorten the dehydration time.
To disperse the material briquettes, widen the contacting area between hot air and raw material as well as improve the heat-transfer efficiency, it is necessary to equip the feeding mouth of rotary dryer with lifting boards. In the forepart of rotary drum, water content in wet material is more than 3.5%. Cleaning device, being installed on the opposite wall of lifting boards, can compulsively scrap the materials on the drum wall.
Chains, welded between drum wall and lifting boards, can fall down naturally and scrap the materials on drum wall when moving to the top place. Chains, which can replace the work of frequent cleaning, can shorten the distance between wet material and hot wind. Surprises for you on website!