Details for Notice Before Running the Three-drum Dryer
Date: 11-11-2015 From: Fote Machinery Author: Fote Machinery
Three-drum dryer, with another name of three-drum drying machine, is mainly used to dry particle materials with certain humidity and size like yellow sand in mortar industry, molding sand in casting industry, mineral slags in cement industry and clay, etc. In order to decrease the failure rate, improve the working efficiency and bring more benefits for enterprises, you should make the frequent maintenance for the three-drum dryer.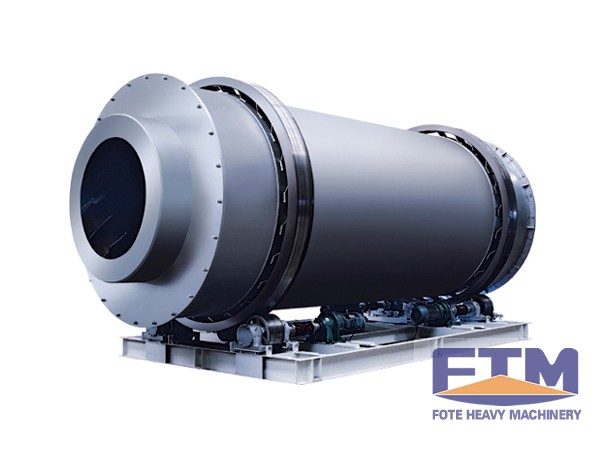 Similar with other machines, the three-drum dryer also needs the daily maintenance. Before the working of three-drum dryer, you need to confirm that everything is OK with the transmission part, contacting place between rotary drum and air heating furnace, etc. With regard to the turn-on of three-drum dryer, you should firstly fire the air heating furnace, then launch the dynamo and conveyor.
When the air blower works, you can launch the induced draft fun. As to the shut-down of three-drum drying machine, you can do as long as the body temperature is below the 80℃. After knowing about the above details, here comes the matters that you need to know for exerting the greatest value of three-drum dryer. You should lubricate the parts of three-drum drying machine with oil frequently.
Besides, you should check whether there are abnormal sounds during the working process of three-drum dryer. If so, you should check the failure immediately and respond with effective measures. If you are interested in the three-drum dryer of Fote Machinery, please leave messages our official website or directly email us at vip@sinoftm.com. We will reply to you as soon as possible. Sincerely welcome you to come for site visit and inspection.