Detailed Performance of Fote Sand Rotary Dryer
Date: 13-03-2016 From: Fote Machinery Author: Fote Machinery
Featured in the advanced technical level, reasonable operational parameter and simple operation, sand rotary dryer is more and more used in these years. The following content will discuss about the detailed advantages of rotary sand dryer. Compared with the investment for sand dryer at abroad, it is about one third higher than that of sand dryer at home. For the finished product of sand dryer, its water content is controlled at below 0.5%.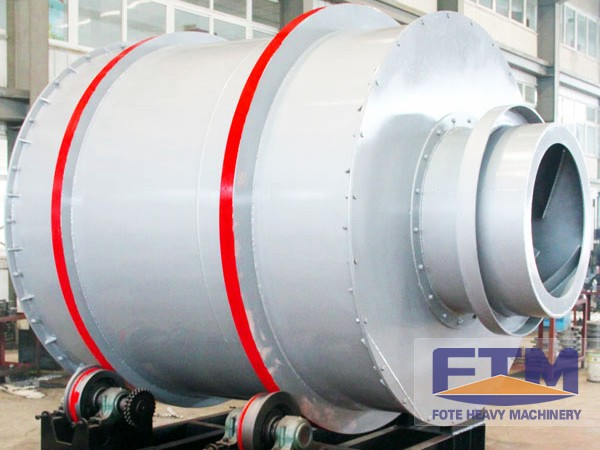 As to the thermal efficiency of sand dryer, it is higher than 70%. While, for the thermal efficiency of traditional single-drum dryer, it is only about 35%. Fuels, being used for heating rotary drum of sand dryer, can be oil, gas and coal. As long as materials to be dried are in briquettes, powders and particles with size less than 20mm, sand dryer of Fote Machinery will be the first choice for you. Land used for installing sand dryer is about 50% smaller than that for installing single-drum dryer.
What's more, the sand dryer is more energy-conserving than single-drum dryer. According to your demands, water content in finished products can be freely adjusted. For the dedusting device equipped for sand dryer, it can be used for a much longer period. You can save the trouble for cooling sand products, since the discharging temperature is very low. Devices for transmitting the sand dryer are riding wheel, but not the gears and pinions.
Known as the NO.1 brand of sand dryer, Fote Machinery can offer you greater discounts on website. Leave messages on website for more details.