Consequences Resulted by the Wear of Sand Rotary Dryer
Date: 30-07-2015 From: Fote Machinery Author: Fote Machinery
After being utilized for a much longer period, the sand rotary dryer would be more or less battered. The detailed wearing condition can be seen from two aspects: size changes of parts and poor coordination between accessories. If the sand dryer machine is put aside, the idle rotary sand dryer will rust and the plastic parts will become aged under the weathering condition. All the above will cause the economic loss for users of sand rotary dryer. The adverse effects resulted by the severe wear of sand dryer machine itself can be seen from the following contents. First, the rotary sand dryer can not work normally. what's worse, if the battered sand rotary dryer can not be well overhauled, the safety of operators will be threatened due to the low factor of safety.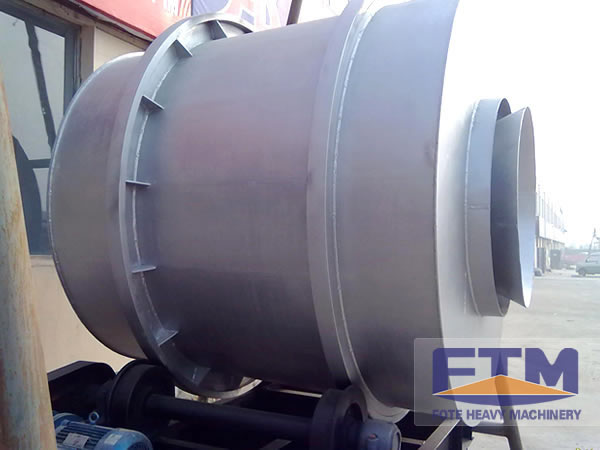 The relevant losses resulted by the serious wear of sand dryer machine are huge inputs of maintenance cost and human power. Firstly, since the sand rotary dryer needs to be repaired, the relevant operators are idle aside and can not work. Secondly, to maintain and repair the sand dryer machine, users have to allocate specialized personnel. In a word, the wear of sand dryer machine not only represents the loss of parts but also something indirect. Fote sincerely reminds that the wearing condition is inevitable, what you can do is to reduce the wear degree as much as possible.
Morality rooted, people will be honest; quality oriented, product will be excellent. As a professional sand dryer manufacture, Fote sincerely welcomes you to come for site visit. If you need our products, please leave messages on our website: http://www.ft-dryer.com. We have professional personnel to contact with you.