Be Careful When You Choose the Sand Rotary Dryer!
Date: 13-10-2015 From: Fote Machinery Author: Fote Machinery
If you are interested in the sand making industry or want to start business with all kinds of sand materials, Fote sand dryer is definitely a good helper for you. Before the purchasing process, you need to have a clear understanding toward the corresponding parts of quartz sand drying machine. They are hopper, disk feeder, belt conveyor, hot air furnace, quicksand tube, rotary drum, loading hopper, linear vibrating screen and so on. All the above parts should be cautiously selected.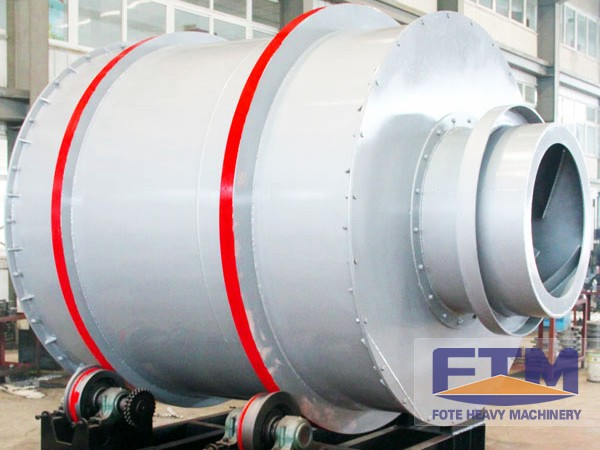 Then, here comes the introduction of drying details. To put it simply, the drying process of rotary sand dryer can be divided into five parts. At first, large amount of wet sand should be prepared in advance. Then, wet sands are fed into the rotary drum. Under the effect of hot air, wet sands are gradually dried in the revolving drum. Finally, the dried sands are discharged out and ready for use. Along with gradual rising of machinery equipment, national development of sand dryer is relatively swift and violent.
With the increasing demands for quartz sand drying machine, competition between manufacturers becomes more and more fierce. In order to win from the serious competition, Fote Machinery actively introduces advanced technologies from foreign countries and painstakingly makes independent innovations. Along with the relatively great improvement of complete set rate, level and ability for dryer market, all kinds of dryers are basically capable to meet the demands of world markets.