Aspects for Notice to Maintain Fote Sludge Dryer
Date: 16-03-2016 From: Fote Machinery Author: Fote Machinery
Featured in the high working efficiency, strong working capacity and long service life, sludge dryer is an amazing machine to turn wastes into things of great value. If being used for a much longer period while without the daily maintenance, coal slime dryer will be more and more poor in the working efficiency. It is necessary to make maintenance for the sludge dryer. Then, how to make maintenance is the discussing point of this paper.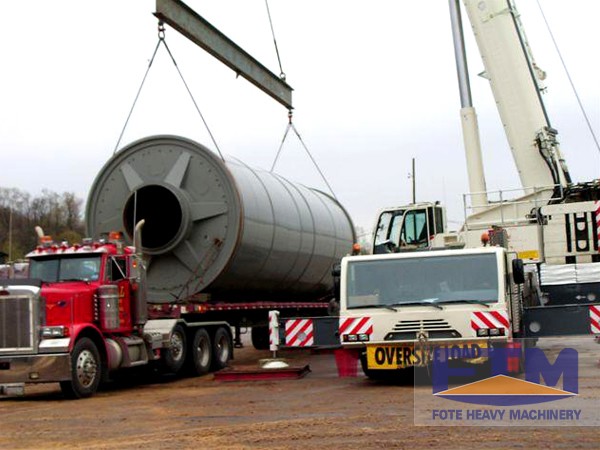 Bearing part, which hold all the loads of slurry dryer, needs to be frequently lubricated. Frequent lubrication can prolong the service life of bearing and enhance the working efficiency of slurry dryer. It should be noticed that oil for lubricating bearing must be clean and well-sealed. As to the parts for lubrication in slurry dryer, they are rolling bearing, toothed gears, live bearing and slide plane.
For the newly-installed tyres, they are easy to shake during the working process of sludge drying machine. So, you should often check them. Besides, you should often notice the working condition of easy-wearing parts. If being seriously worn out, these parts should be changed with new ones. The live bearing should not move on the chassis if foreign matters exist on the surface like dust or metals. Or else, serious accidents would occur.
If oil temperature is extremely high during the working process of sludge dryer, you should immediately shut down the machine and solve this failure. If impacting sound exists during the working process of revolving gears, you should immediately shut down the sludge dryer. Leave messages on website to get discounts that Fote Machinery prepares for you!