Appreciable Economic Benefits of Sand Rotary Dryer
Date: 09-05-2016 From: Fote Machinery Author: Fote Machinery
Sand dryer, as the hot products in mining field, can bring the considerable economic benefits and protect the environment. Since sand rotary dryer perfectly presents the charm of high-level technologies, it can meet your increasing demands for the sand products. With remarkable features of high working efficiency, strong working capacity and long service life, sand rotary dryer is regarded as the most ideal product to dry the sand materials.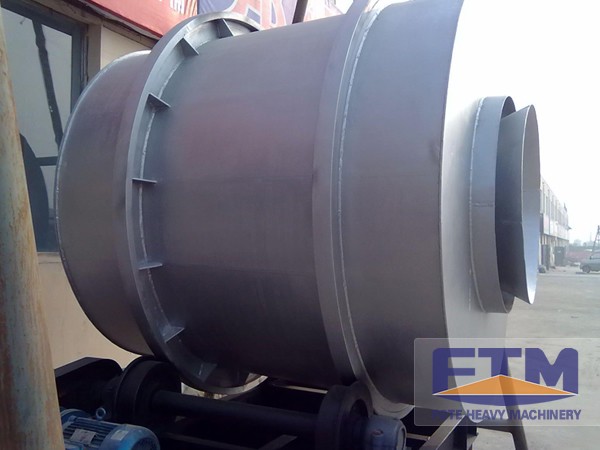 With the production experience for more than 30 years, Fote Machinery produces the sand dryer on the basis of structure and performance of traditional rotary dryer. At present, sand rotary dryer is regarded as the most popular product among all dryers. With the strong abilities to resist the overload, process sand materials and save the coal fuels, sand rotary dryer can help you to save a lot of production cost.
By virtue of the concurrent drying, sand materials enter into the rotary drum with the hot air. Under the influence of hot air, wet sands are dried. Through the special upgrades on feeding and discharging mouths, rotary sand dryer has little chance to have problems like block feeding, uneven feeding and great burden on dedusting system.
With the principle of reciprocity based on equality, quality first and customers utmost, Fote Machinery would like to offer you the pre-sale service of thoughtful market analysis, investment plan, site design and material formula, after-sale service of assisting installation, debugging and training operators at free. Sincerely welcome you to come for site visit and inspection. Enjoy the discounts on website!