Ways to Scrap the Coked Slime in Coal Slime Dryer
Date: 16-03-2016 From: Fote Machinery Author: Fote Machinery
Featured in the high working efficiency, strong working capacity and long service life, coal slime dryer is regarded as the most ideal machine to process materials like slime, raw coal, flotation clean coal, mixing clean coal, slag, clay, bentonite, limestone and quartz stone, etc. With the amazing ability to turn wastes into things of great value, coal slime dryer is more and more popular in these years.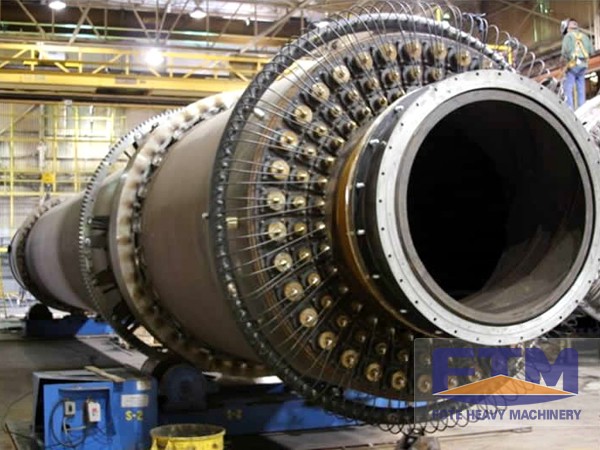 During the working process of sludge dryer, wet slime is easy to adhere on the wall and block the drum. More seriously, working efficiency of slurry dryer will be influenced. Then, how to deal them is the discussing point of this paper. Hope it can help you a lot. If wet slimes fall on the most hot place in drum, they will be easy to adhere on the drum due to the great viscosity. They can fall off if being charred.
To solve this problem, Fote Machinery equips the coal slime dryer with the lifting board. All slime materials can be discharged out if lifting boards work. To protect the health of operators, Fote Machinery equips the drum with the dust remover. If structure of lifting boars in drum is too simple, slime briquettes will be easy to adhere on drum and difficult to be dried. To solve this problem, Fote Machinery has done a lot of efforts to improve the structure of lifting boards.
Through the spiral feeder, wet slimes are directly fed into the rotary drum and lifted up by boards. To finish the heat-transfer process, raw materials should fully contact with the heating medium in negative pressure. Surprises for you on website!