Ways to Improve Thermal Efficiency of Sand Dryer
Date: 07-04-2016 From: Fote Machinery Author: Fote Machinery
To measure the sand dryer whether be excellent or not, rate of energy loss has become a rigid index. How to lower the rate of energy loss is the discussing point of this paper. Known as the NO.1 brand of sand dryer, Fote Machinery has done a lot of efforts to reduce the rate of energy loss and improve the thermal efficiency.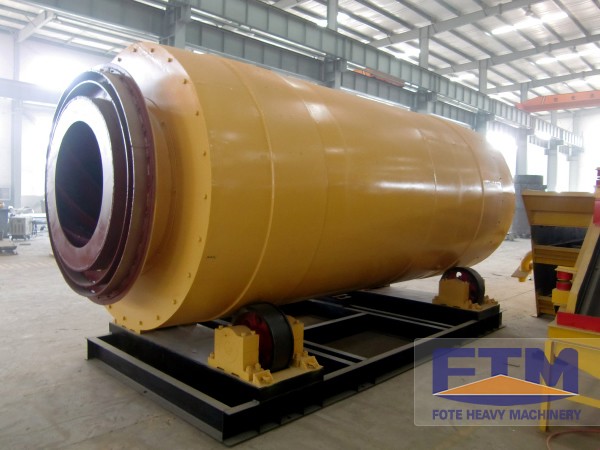 There are three ways that can be used to elevate the thermal efficiency like upgrading the quality, perfecting the structure and improving the operating technologies. Along with the concept changes and technological improvements, it has been an inevitable tendency to make the sand dryer more and more energy-conserving, environmental-friendly and high-efficient.
For the traditional sand dryer, it has only one steel plate to separate the heat energy from outer world. Therefore, it is very easy for heat energy to be radiated. With the service tenet of being responsible for every procedure, every product and every customer, Fote Machinery advises you to use the three-drum dryers like sand dryer.
To effectively take use of heat energy and prevent raw materials from being directly polluted, you should use the sand dryer with drums being mutually nested. Even though the sand dryer is very energy-conserving, you can still equip the exterior walls with insulation materials.
As to the equipping ways and thickness of insulation materials, you should consider them according to the textures of insulation materials and drum temperature. Or else, unnecessary investment would be caused. If you choose to work with Fote Machinery, you will enjoy the benefits of economic investment and effective production. Discounts for you on website!