Skills to Install Bolts for Fixing Sludge dryer
Date: 05-04-2016 From: Fote Machinery Author: Fote Machinery
To make the coal slime dryer be firmly fixed during the installation process, you need to learn some skills to install the foundation bolts. Hope the following content can help you a lot. At first, you need to well adjust the revealing length of screws by pouring the embedded holes in two times. During the pouring process, you should prevent the wheel base from being displaced.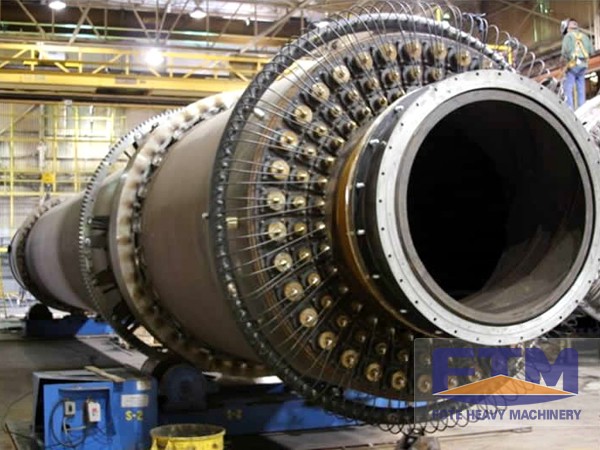 To adjust the location of every wheel, you should make the parallel error between tug center line and longitudinal center line be less than 0.1mm. As to the clearance error between coordinating sizes, it should be smaller than 0.2mm. After placing the crane at the post, you should make the rotary drum of coal slime dryer be steadfastly fallen on the riding wheels.
If rotary drum is too long or too heavy, you should take the collective hoisting into accounts. While, according to the actual situation, you can turn the collective hoisting into segment hoisting. In a word, during the actual working process, you should do efforts as much as possible to prevent the coal slime dryer from being seriously influenced by the exterior factors.
As a professional supplier of coal slime dryer, Fote Machinery is known as the NO.1 brand of China Mining Machinery. Effect of coal slime dryer to discharge slags is mainly dependent on the wind speed. Wind speed is dependent on the wind volume in air compressor and annular space in hole wall.
Leave messages on website of Fote Machinery to get greater discounts!