Pressure on Bearings of Fote Coal Slime Dryer
Date: 09-12-2015 From: Fote Machinery Author: Fote Machinery
Coal slime dryer, also named as sludge dryer, is a kind of rotary dryer. For the coal slime dryer, the bearing part is of significant importance. When we produce the coal slime dryer, the pressure on bearing part has been carefully designed. By so, the sludge dryer can work well during the later operation. For the deep groove ball bearing on the upper end, it plays the role of bearing the radial load and axial thrust. As to the thrust ball bearing in the middle, it plays the role of bearing the axial load. As for the deep groove ball bearing in the lower end, it bears the radial and axial forces on the sludge drying machine.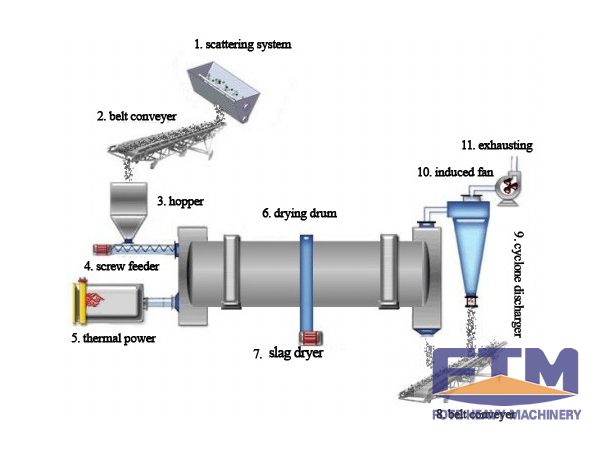 If pressure on bearing is too high, bearing will be somewhat overheated. The pressure on bearing can not only directly influence the friction force on the contacting surface and the degree of elastic deformation. The elastic deformation will cause the abrasion between metal grains in the drum of sludge drying machine. The following content will discuss about the common details for maintaining the bearing. During the assembly process, you should not violently knock the bearing. Or else, the bearing would be damaged to various degrees.
Usually, you should do the lubricating work for the bearing and check the working performance of toothed gears. In order to improve the running rate and prolong the service life of bearing, you should use the high-grade lubricating oil. Interested in the coal slime dryer of Fote Machinery? Please leave messages on our website or directly email us.