How to Select the Most Suitable Sand Rotary Dryer?
Date: 16-04-2016 From: Fote Machinery Author: Fote Machinery
Sand dryer, of great economic and social benefits, is the product that totally meet the international appeal for clean environment and sustainable development. At present, economic situation around the world is not very optimistic. It is moderate to invest the sand rotary dryer.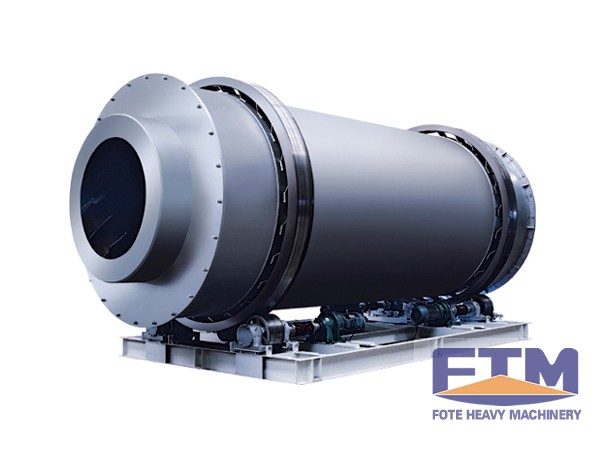 Since there are many materials that can be dried by rotary sand dryer and there are many models of rotary dryer, it is quite difficult to select the most suitable one for new-comers. The following content will give you some suggestions to select the rotary sand dryer. During the selecting process, the most important point is that the selected sand dryer can meet your basic demands like output, drying capacity and product quality.
Of course, you should ensure that materials to be dealt can be dried by sand rotary dryer. If you overlook the above points, sequential things will be meaningless. Under the situation that economic strength is allowed, it is strongly advisable to select the sand dryer with high drying speed. By doing so, you will enjoy the high-efficient drying of sand dryer.
Drying work of sand dryer is indispensable from the heat supply. As to the selection for heating source, it should follow the principle of low consumption first. You should give preference to the sand dryer featured in the simple structure, safe and reliable operation and high working efficiency.
Development on technologies for making sand dryer changes quickly. While, the above points for selecting the most suitable dryer will never change. Discounts for you on website of Fote Machinery!