How Many Kinds of Lifting Boards Do You Know?
Date: 12-07-2016 From: Fote Machinery Author: Fote Machinery
At present, most wood shavings dryer at home are equipped with the ordinary and arc-shaped lifting boards. This kind of lifting board has features of simple structure and strong adaptability to materials. But, it has defects like poor distributing degree, poor evenness and forming failure of desirable material screen.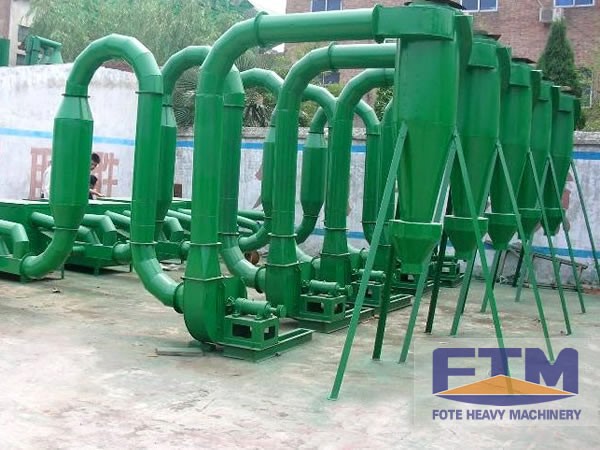 Besides, there are other kinds like grid-form lifting boards. They can perform the lifting work well. But, they are easy to be deformed when being heated and easy to crack if being welded. What's worse, they are not easy to be cleaned and maintained. This kind of lifting boards are not suitable to dry large briquettes with high viscosity.
Recently, Fote Machinery uses the new-type assembling lifting boards. This kind of boards are featured in the large lifting angle and good distributing. They can reasonably adjust the staying period of materials in wood chip dryer, realize the stages like high-speed drying, similar-speed drying, reduced-speed drying as well as increase the evaporating speed and intensity of water.
In a word, this kind of lifting boards is much greater than the previous ones. As long as you further know about the wood chip dryer, you can better use it and exert its advantages to the best. As a large-sized supplier of wood chip dryer in Henan, China, Fote Machinery has made the production for more than 30 years.
With your demands as the endless pursuit, Fote Machinery dedicates to offering you the best products and services. Click website to see more!