Heating Types for Fote Wood Shavings Dryer
Date: 07-07-2016 From: Fote Machinery Author: Fote Machinery
How to generate heat energy for work of wood chip dryer? There are many types like electric heating pipe, natural gas, diesel and coal. through certain devices, these materials can generate heat environmental-friendly and energy-conservingly. Along with the scarce of resources, every walk of life has more and more requirements toward the application of energy resources.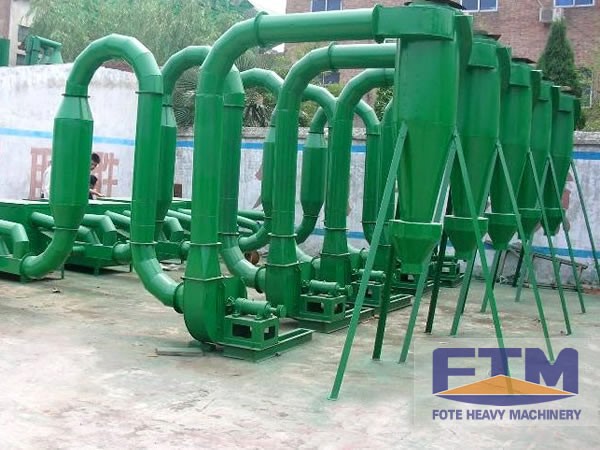 To realize the comprehensive application of energy resources, different groups, agencies in the world have taken many effective measures and policies. Wood chip dryer is a kind of device which can dry materials with high water content. The application of energy resource plays an important role for the drying work of wood chip dryer.
If the heat circulation is poor in wood chip dryer, the whole process will be seriously influenced. Heating devices, being equipped for wood shavings dryer, generally include the electric heater, gas burner, oil burner and coal furnace. The electric heater is widely used for small-sized wood chip dryer. It is very clean and heats materials very quickly.
In general, draught fun used for wood chip dryer is very large in size. What's more, draught fun can run continuously. We can save almost 30% electric energy if using the wood chip dryer equipped with frequency converter. If frequency converter is not used, the systemic wind volume will be adjusted by the wind valve.
If frequency converter is used, the required wind volume can be adjusted automatically. In general, the wind volume is around 35Hz. Working current of draught fun is 70% of rated working current. Price is waiting for you on website!