Environmental-friendly Slurry Dryer of Fote Machinery
Date: 28-01-2016 From: Fote Machinery Author: Fote Machinery
For the current society, it strongly asks for the low-carbon economy, great energy conservation and low energy consumption. For any kinds of process related with the coal resource, it is inevitable to produce the waste of coal slime. Before the birth of coal slime dryer, we often choose to lay aside the waste of coal slime. While, gradually, we have to suffer the consequences of environmental pollution, serious resource waste and land occupation.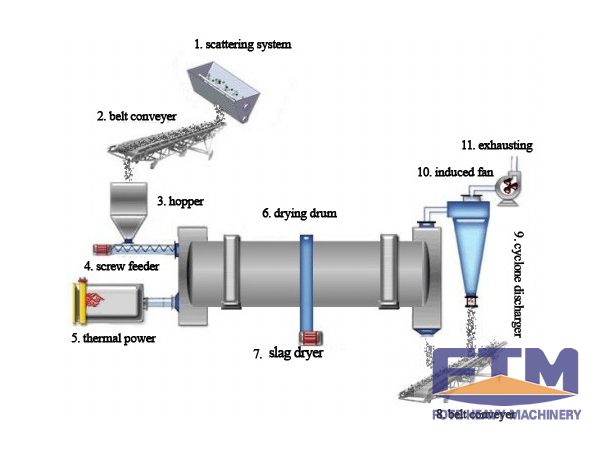 Coal slime dryer, also named as sludge dryer, is able to turn coal wastes into things of great value. The finished products of slurry dryer, featured in the high thermal efficiency, easy storage and convenient transportation, can be directly used for industries like mining, ore beneficiation, construction materials and chemical engineering, etc.
In a word, the use of coal slime dryer to process wastes of coal slime is of great economic, social and environmental benefits. If you are newcomers of coal slime dryer, you should pay site visits to suppliers of coal slime dryer and check the largest working capacity whether is true or not. The manufacturing level of suppliers is dependent on the marketing condition to some extent. Greater the marketing condition, higher the manufacturing level.
Besides, you should consider whether easy-wearing parts of coal slime dryer are available in suppliers. Before the purchasing process, you can contact with other users of coal slime dryer to clearly know the performance of product and service of suppliers. Fote Machinery sincerely welcomes you to come for site visit and inspection.
Interested in the price of coal slime dryer? Leave messages on website to get the discounts!