Dedusting Technology of Fote Coal Slime Dryer
Date: 24-03-2016 From: Fote Machinery Author: Fote Machinery
Wet dedusting technology, featured in the high dedusting efficiency, low resisting force, flexible working technology, reliable operation, low electric consumption and wide application ranges, is of great economic and social values if being equipped for the sludge drying machine. Through the wind pipe, air with dust inside is delivered into the bottom of dust tower from the induced draft fun.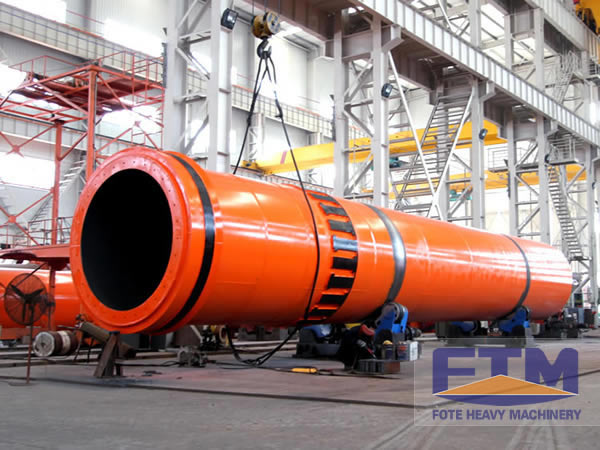 Due to the slow flowing speed, coarse dust sediments in air flow and fine dust moves upward along with the air flow. Under the spraying of water, dust are gradually wet and become more and more heavy. Then, muddy water are delivered into the settling pond through the lower pipe. After 2 or 3 times of circulating sediment, muddy water gradually becomes the clean water.
Under the force of pump, clean water is delivered into the dust tower for recycling use. Coal slime dryer, equipped with the wet dedusting technology, is suitable to process the materials like clay, etc. Known as the NO.1 brand of coal slime dryer, Fote Machinery never gives up the efforts on continuous research and development.
With the effort to make specialty classic, Fote Machinery will always regard the demands of customers as the persistent pursuit. For every year, you should clean the settling pond one time. Wet dust can be used as the raw materials for secondary production as long as being dried. To extend the world markets, Fote Machinery has offered the greater discounts for you on website!